Oral Presentation by the Nurses of Pau Hospital, Department of Infection
A team of nurses from PAU Hospital Infection Control Committee made oral presentations at the congress attended by 300 people in Antalya.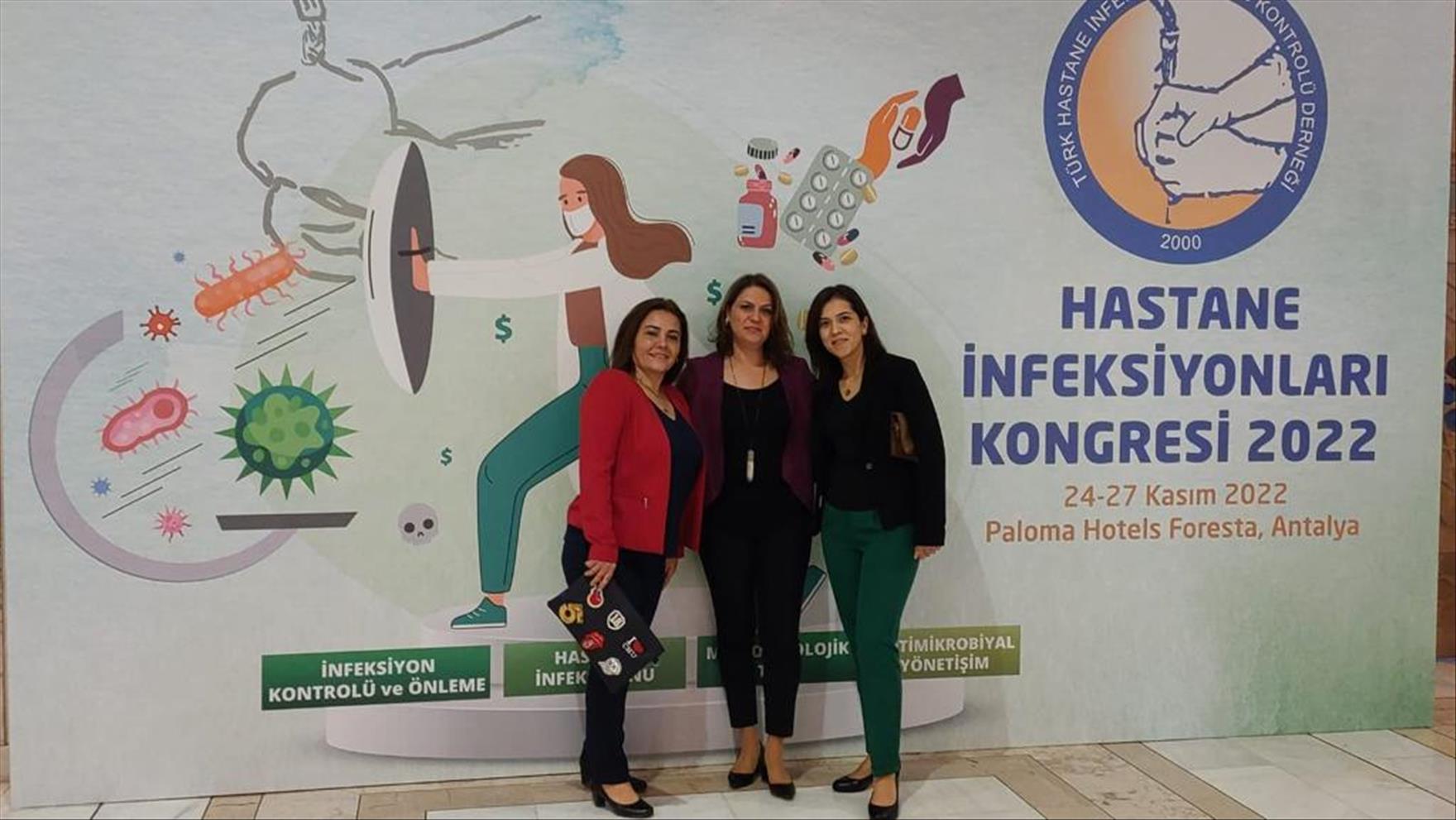 The infection control committee nurses of our institution participated in the hospital infections (HİKON2022) Congress in Antalya on November 24-27, 2022. Nezihan Yamandağ, Sevgi Bozkurt and Ayşe Kök represented our hospital with four oral presentations titled ''Evaluation of Hand Hygiene Beliefs and Practices of Healthcare Workers in a University Hospital'', ''Comparison of Surgical Site Infection Rates and Antibiotic Prophylaxis Compliance Rates'', "Healthcare Associated Infections Detected in Oncology Clinic, Investigation of Agent Distribution and Resistance Rates" and "Acinetobacter Baumannii Outbreak in the Third Level Intensive Care Unit".
Our nurses, who returned to our hospital with new information after the congress, thanked everyone who contributed to the participation.