"Insurance Expertise and Damage Management Process" Conference Held at Honaz Vocational School
Denizli Adjusters İsmail Keçeli and Önder Gürsel gave a conference on "Insurance Adjustment and Damage Management Process" to Pamukkale University Honaz Vocational School students.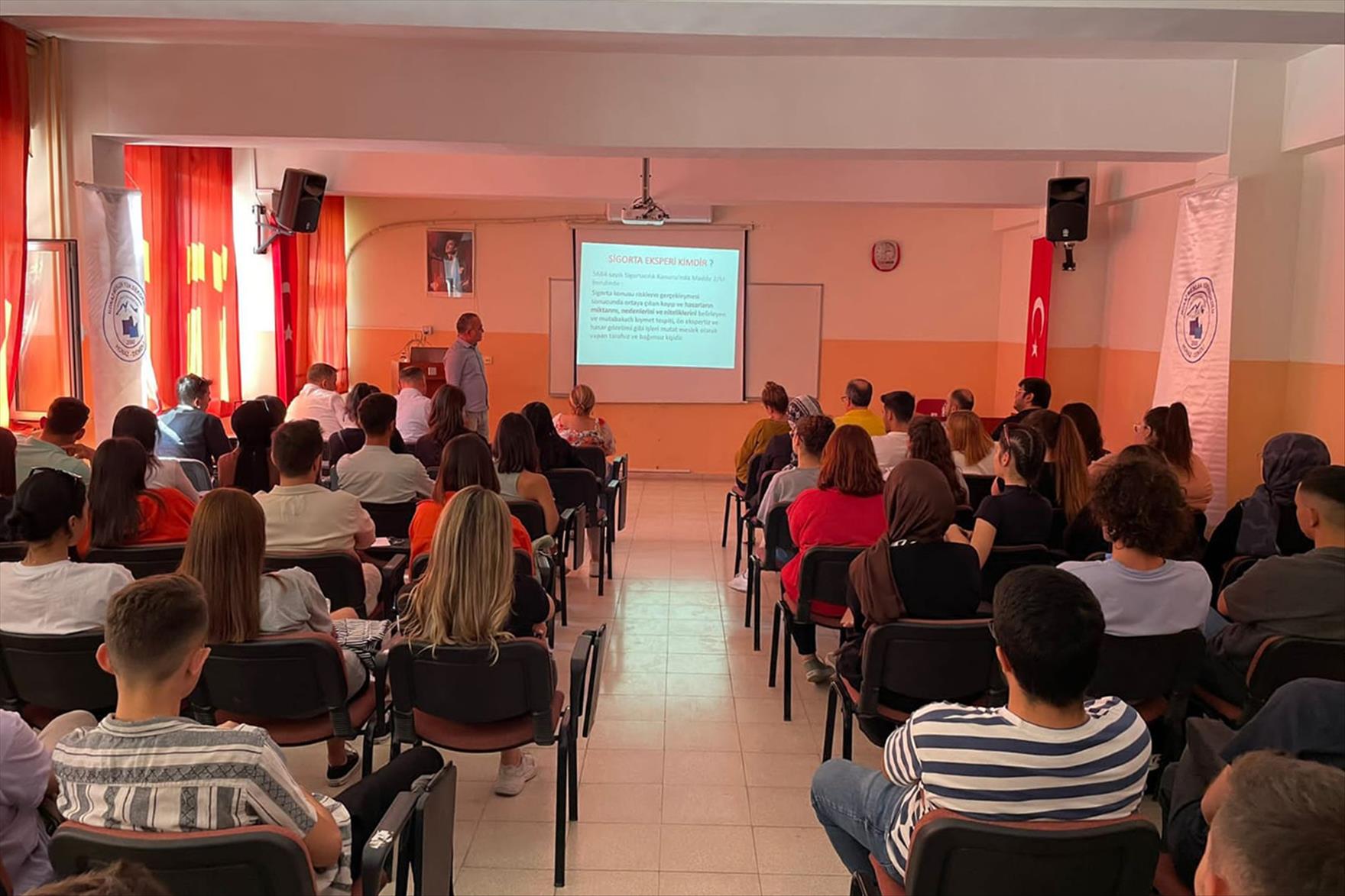 Honaz Vocational School academic staff and students of Finance-Banking and Insurance Department attended the conference. At the conference, which was watched with interest by the students, the participants were explained various information on the subject: "Who is the Insurance Expert? Which Institution Is It Affiliated With? Loss Adjustment Licenses According to Risk Types, Real Person Loss Adjusters, Legal Person Loss Adjusters, Appointment of Adjusters, Adjuster Report, Loss Adjustment Professional Rules, Damage Management Process, How to Become an Adjuster?" Then the questions were answered.