History Society and History Department Brings Turkish-Russian Relations in History to the Agenda
A panel titled "Turkish-Russian Relations in the Black Sea and the Mediterranean" was held by the History Society and History Department at Faculty of Arts and Sciences Prof. Dr. İsmail Çetişli Conference Hall.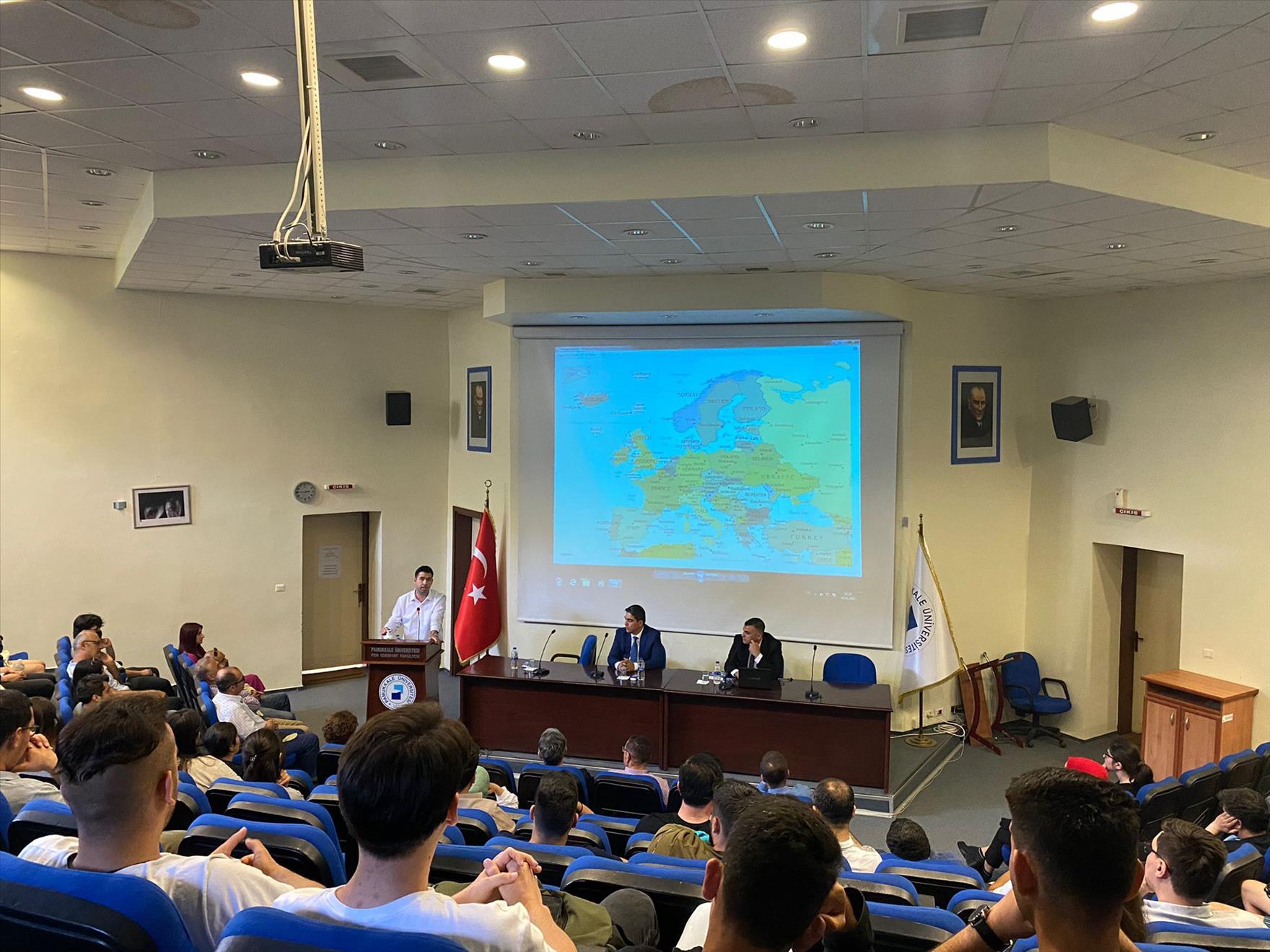 In the panel; Dr. Coşkun Kumru made a presentation about the first contacts of the Russians with the Turks and their relations with the Turkish khanates. Dr. Kamuran Şimşek gave information about when the first diplomatic relations between the Ottomans and the Russians started and explained the political, social and economic relations between the two states from the 15th century to the 19th century. Assoc. Dr. Durmuş Akalın, on the other hand, gave information about the historical course of Turkish-Russian relations in the Black Sea, Mediterranean and Archipelago from the 19th century to the First World War.