Disaster and Emergency Training Held at Honaz Vocational School
Disaster Management Center Denizli Branch educators gave "Disaster and Emergency Training" to Pamukkale University Honaz Vocational School students.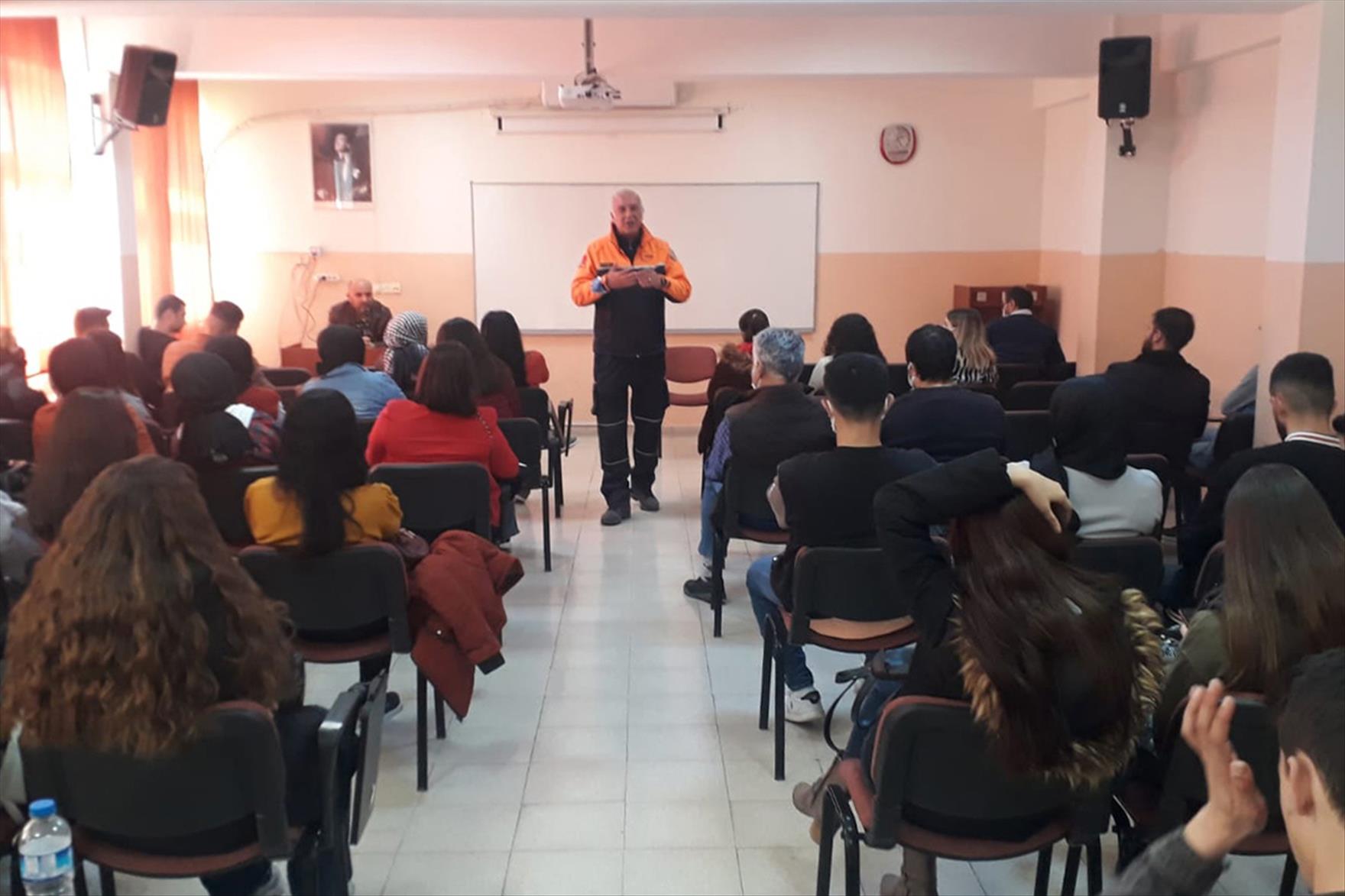 Hüseyin Elbeyi, Branch Manager of AFAD Management Center, called on Honaz Vocational School students and staff to volunteer for AFAD which consists of people who contribute to the society before, during and after disasters and emergencies by using their physical strength, time, knowledge, talent and experience with the desire to be beneficial to the society without any financial expectation for the purpose of solidarity and cooperation, without considering individual interests. Elbeyi added that training plans have been created for students who apply through e-state platform.
Honaz Vocational School Director Prof. Dr. Hülya Kabakçı Karadeniz, in her speech at the end of the training; stated that it is aimed to increase the sensitivity of the individual to disasters and to be prepared for disaster situations such as earthquakes, landslides, floods, avalanches and fires, in order to create and disseminate a culture of disaster awareness through the trainings given in institutions.
---