Best Poster Paper Award to PAU Hospital
A research conducted by the faculty members of the PAU Hospital Nuclear Medicine Department received an award at the 34th National Nuclear Medicine Congress held in Antalya.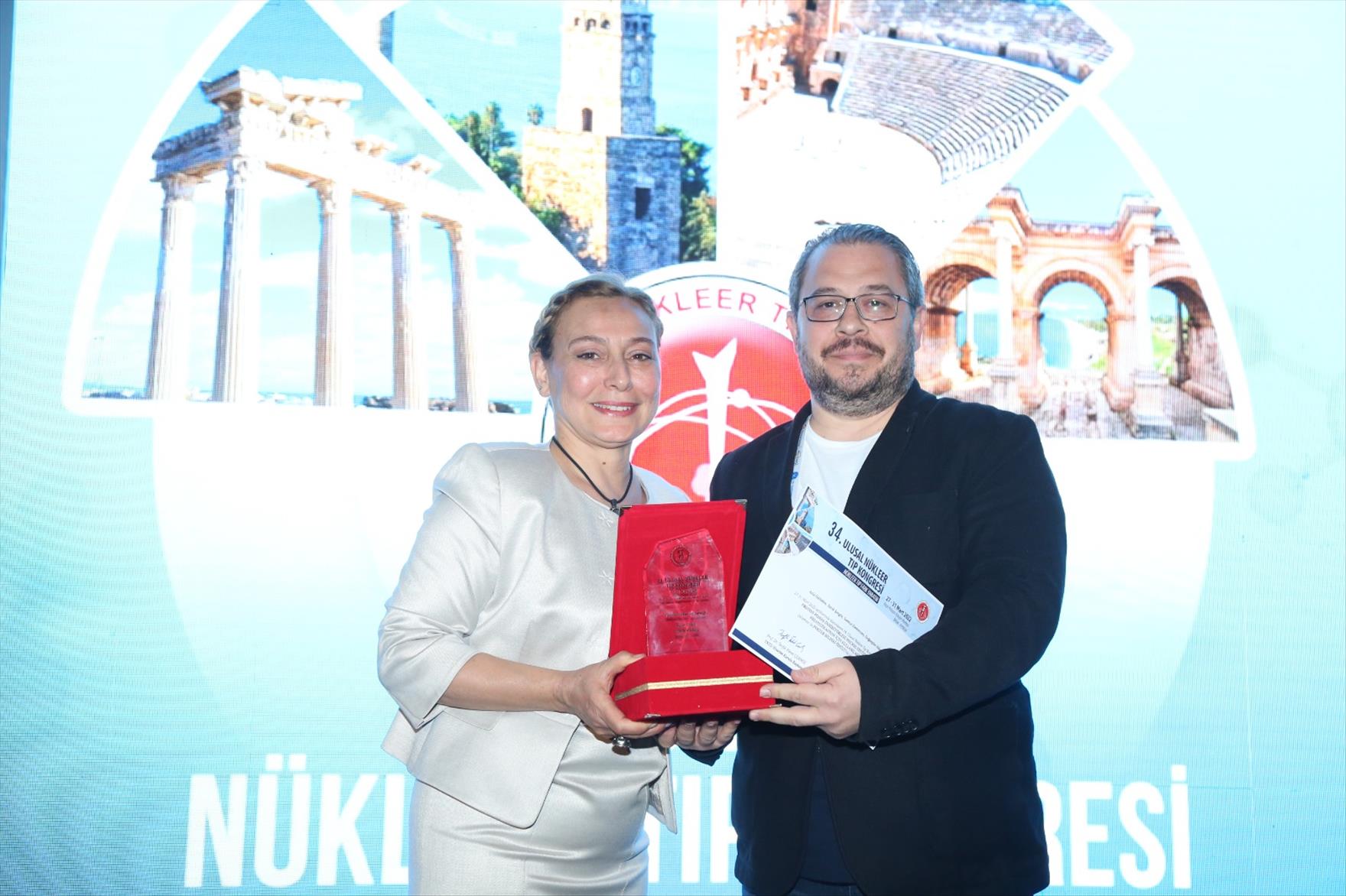 Conducted by Professor of Nuclear Medicine Dr. Doğangün YÜKSEL, Assoc. Dr. Aziz GÜLTEKİN, Assoc. Dr. Tarık ŞENGÖZ and Dr. Samiye DEMİREZEN, the experimental work entitled "Can Proton Pump Inhibitors Be Used for Premedication in Meckel Scintigraphy?" was awarded the best Poster by the jury. On behalf of the research team, Assoc. Dr. Tarik SENGOZ took it.
Dr. Aziz GÜLTEKİN said: "Meckel's diverticulum is a disease that causes gastrointestinal bleeding in childhood and its treatment is usually surgical. It is seen due to the presence of stomach tissue in the last part of the small intestine and bleeding from this tissue. It is quite difficult to diagnose. Scintigraphy is used for diagnosis. The withdrawal of the drug used for preparation for scintigraphy from the market caused problems in the diagnosis of these patients. We planned and concluded an animal study to see if we could use the proton pump inhibitors available on the market instead. This study, which we think will contribute to the scientific literature and general practical applications, was awarded by the jury. We are very happy."
---