World Diabetes Day Celebrated at PAU Hospital
On November 14, World Diabetes Day, blood sugar levels of patients were measured and information was given to patients at the event organized at the entrance of the outpatient clinic of PAU Hospital.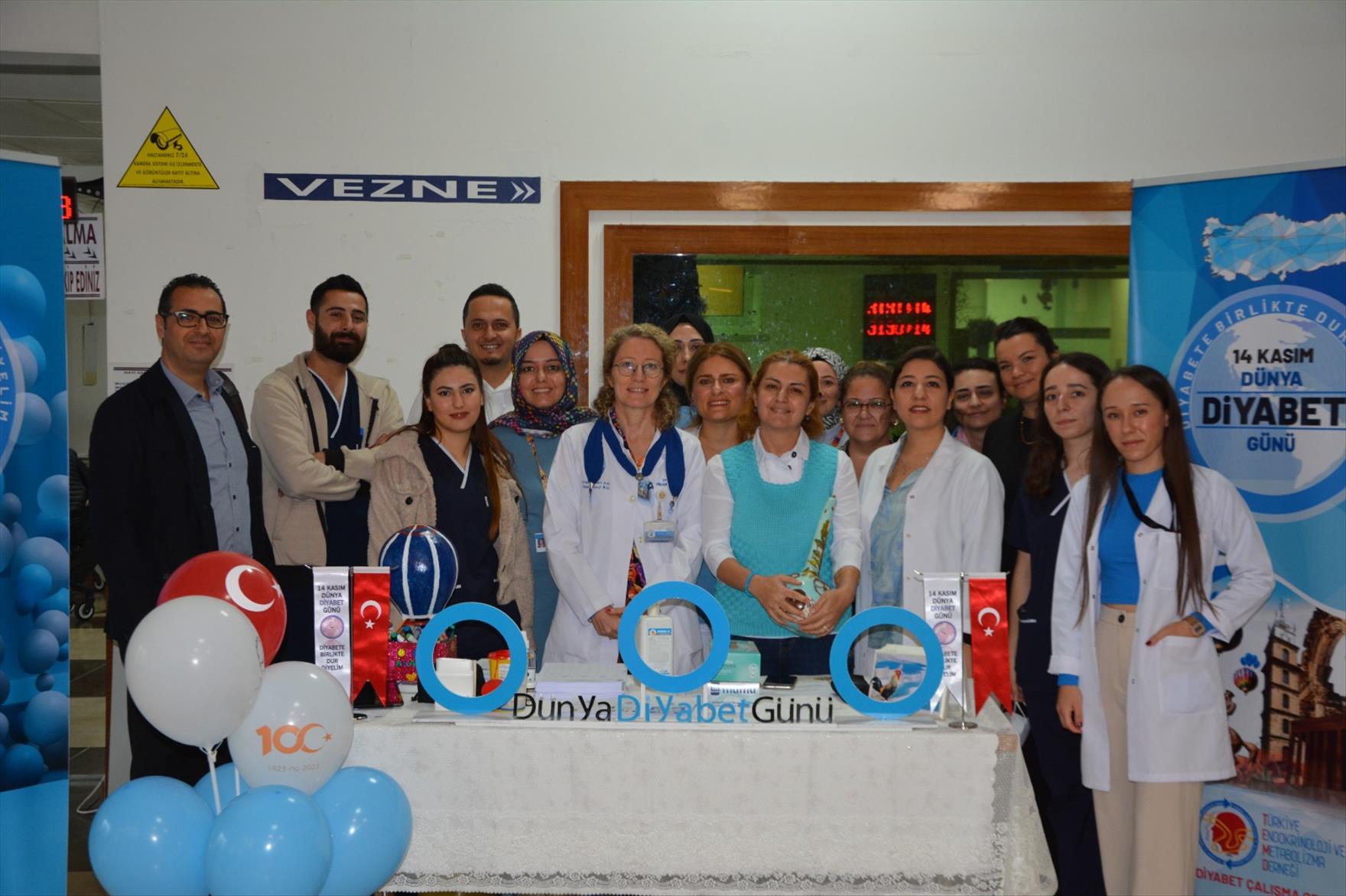 Making a statement on the subject, Endocrinology and Met. Dept. Head Prof. Dr. Semin M. Fenkçi made the following statements; "November 14 World Diabetes Day is celebrated in reference to the birthday of Fredrick Banting, who played the most important role in the discovery of insulin. Diabetes is a social health problem affecting all age groups. People with diabetes need ongoing treatment and care to live with the disease and avoid potential complications. However, many people with diabetes cannot access appropriate treatment and care at the appropriate time. Some individuals are not aware that they have diabetes. For 2022 World Diabetes Day, two different themes have been determined. While the World Health Organization has declared the theme as "Access to Diabetes Treatment and Care", the International Diabetes Federation, one of the most important stakeholders in this field, has announced the theme "Education to Protect Tomorrow".

Prof. Dr. Fenkçi continued as follows; "In order to draw attention to diabetes and raise awareness about diabetes, we set up a diabetes stand within the scope of November 14 World Diabetes Day Activities. We gave information about diabetes to patients. We measured blood sugar. We distributed brochures. On November 14, World Diabetes Day, we said "Happy Diabetes Day" to diabetics, doctors who provide primary treatment and follow-up, health personnel and everyone who contributes to their health solution and emphasized the importance of early diagnosis."

The event ended with the measurement of blood glucose levels of patients and their relatives throughout the day and a group photo was taken.