Breastfeeding Week Celebrated at PAU Hospital
During the October 1-7 Breastfeeding Week, events were organized at PAU Hospital with the participation of the Provincial Directorate of Health Baby Friendly team and the breastfeeding support and relactation outpatient clinic was opened.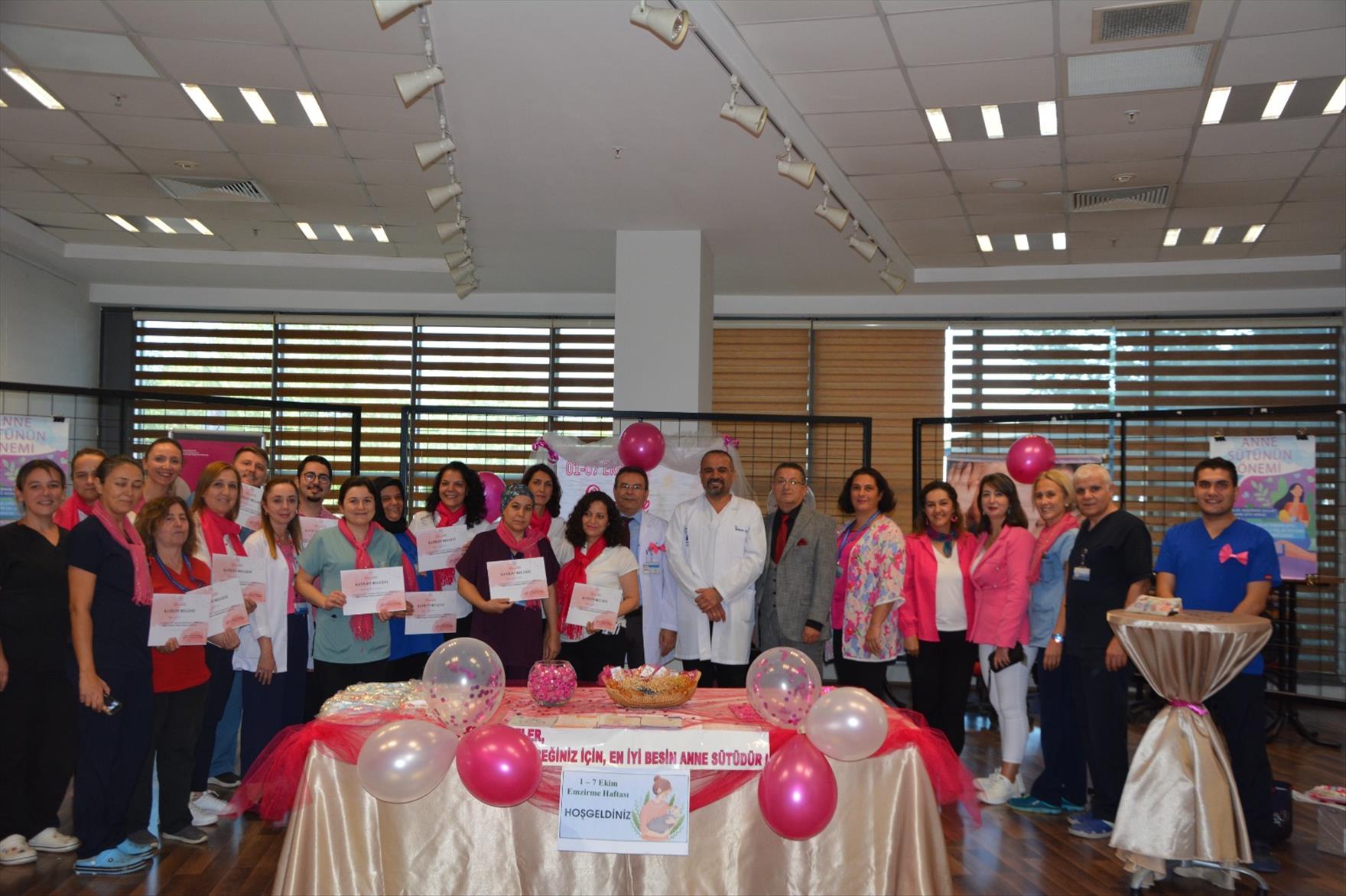 All babies have the right to a healthy diet. Breast milk is the ideal food for healthy growth and development. Breastfed babies receive all their nutrients for the first 6 months. Breast milk is easily digested and protects the baby against diseases. Breastfeeding is the main factor that increases breast milk. Breastfeeding frequently and consuming at least 40 glasses of liquid food and 10-12 glasses of water a day increase breast milk.

Babies should be breastfed until at least 2 years of age.

It is recommended by the World Health Organization to continue breastfeeding until 2 years of age and beyond. In order to raise awareness about breast milk and breastfeeding in our hospital, a stand was set up and families, mothers and expectant mothers were informed that they can apply to the breastfeeding support and lactation outpatient clinic by entering the outpatient clinic for problems related to breastfeeding.

Prof. Dr. Özmert M.A.Özdemir, Head of the Department of Child Health and Diseases, and Dr. Ece Koyuncu, Faculty Member of the Department of Neonatology, emphasized the importance of breast milk and breastfeeding and thanked the Turkish Red Crescent Institution for supporting the opening of the stand and everyone who contributed to the October 1-7 breastfeeding week event and the event was concluded with a group photo.