PAU HAYAT Explains "Sea Turtle Conservation and Monitoring" Project
Pamukkale University Animal Understanding Society (PAU HAYAT) organized a conference in Melek Sözkesen Conference Hall of Faculty of Education within the scope of "Sea Turtle Protection and Monitoring" project and introduced their project.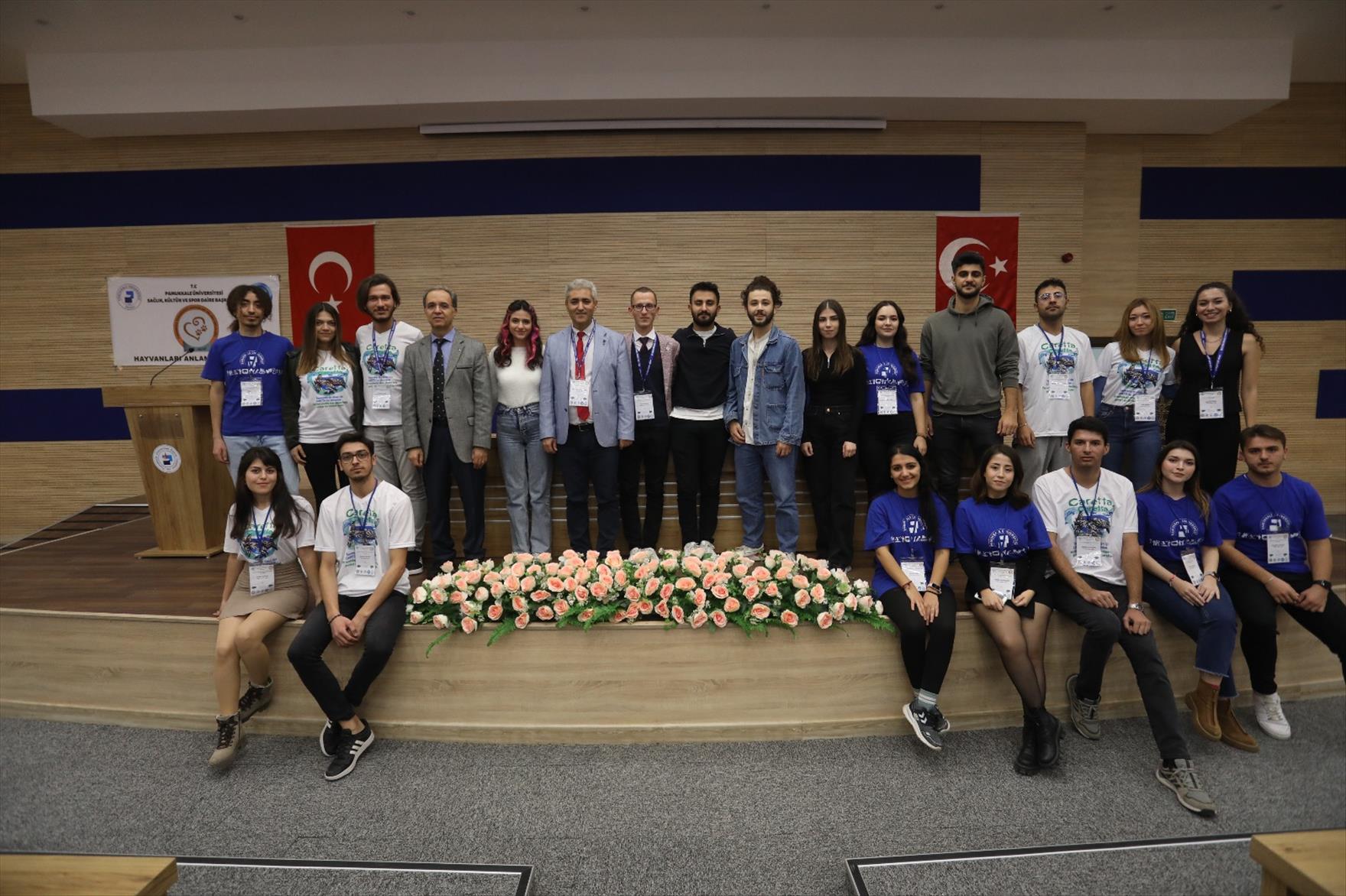 Prof. Dr. Yakup Kaska presented DEKAMER's activities in Turkey and in the international arena in areas such as satellite monitoring, its duties, working subjects and its activities in Turkey and in the international arena. In the conference, the species of sea turtles in Turkey and in the world, their life cycles and how to protect the beaches and turtles in Turkey were also explained. DEKAMER's volunteering activities, the characteristics that people should have and the information they should know, and how important Sea Turtles contribute to the world and marine ecosystem during the time they spend in the water from birth to death were mentioned.

Community President Emre Karaca said the following in his speech at the event: "We would like to thank our Rector Prof. Dr. Ahmet Kutluhan for supporting us in this project, the Dean of the Faculty of Education, especially the host, for making this moment very special by making it the first event organized by the communities in Melek Sözkesen Conference Hall, the Dean of the Faculty of Science and DEKAMER Director Prof. Dr. Yakup Kaska for his support, the science department for their contribution to the organization, the Department of Health, Culture and Sports, which has always supported us, and most importantly, Pamukkale University. Pamukkale University is a university that values Student Communities, and as PAU HAYAT Family, we presented the wall posters of 'Cat, Dog, Horse Breeds in the World' that we supplied for our Education and Science Faculties to the Deans of Education and Science Faculties accompanied by 6 Community Presidents to thank this value. We would like to thank Furkan Osman Yıldırım, President of the Young Leaders Community, Gizem Karabulut, President of the Sociology Community, Berzan Altun, President of the Construction Community, Pelin Çalık, President of the Biological Science Community, Berke Üçülçüm, President of the Industrial Engineers Community and Hilal Güneş, President of the Psychological Counseling and Guidance Community for not leaving us alone in this project. Pamukkale University is celebrating its 30th anniversary this year, and in this context, one of the themes of the 30th Year 30 Theme activities was the theme of DEKAMER. Throughout the year, we will carry out studies at Pamukkale University in this context and we will row together for our university and DEKAMER to be more successful."
---