First Prize in Original Research for PAU Hospital
PAU Hospital, Department of Otorhinolaryngology, Dr. Emrah Yücel's thesis, under the supervision of Prof. Dr. Fazıl Necdet Ardıç, was awarded the first place in the national congress in the field of published research.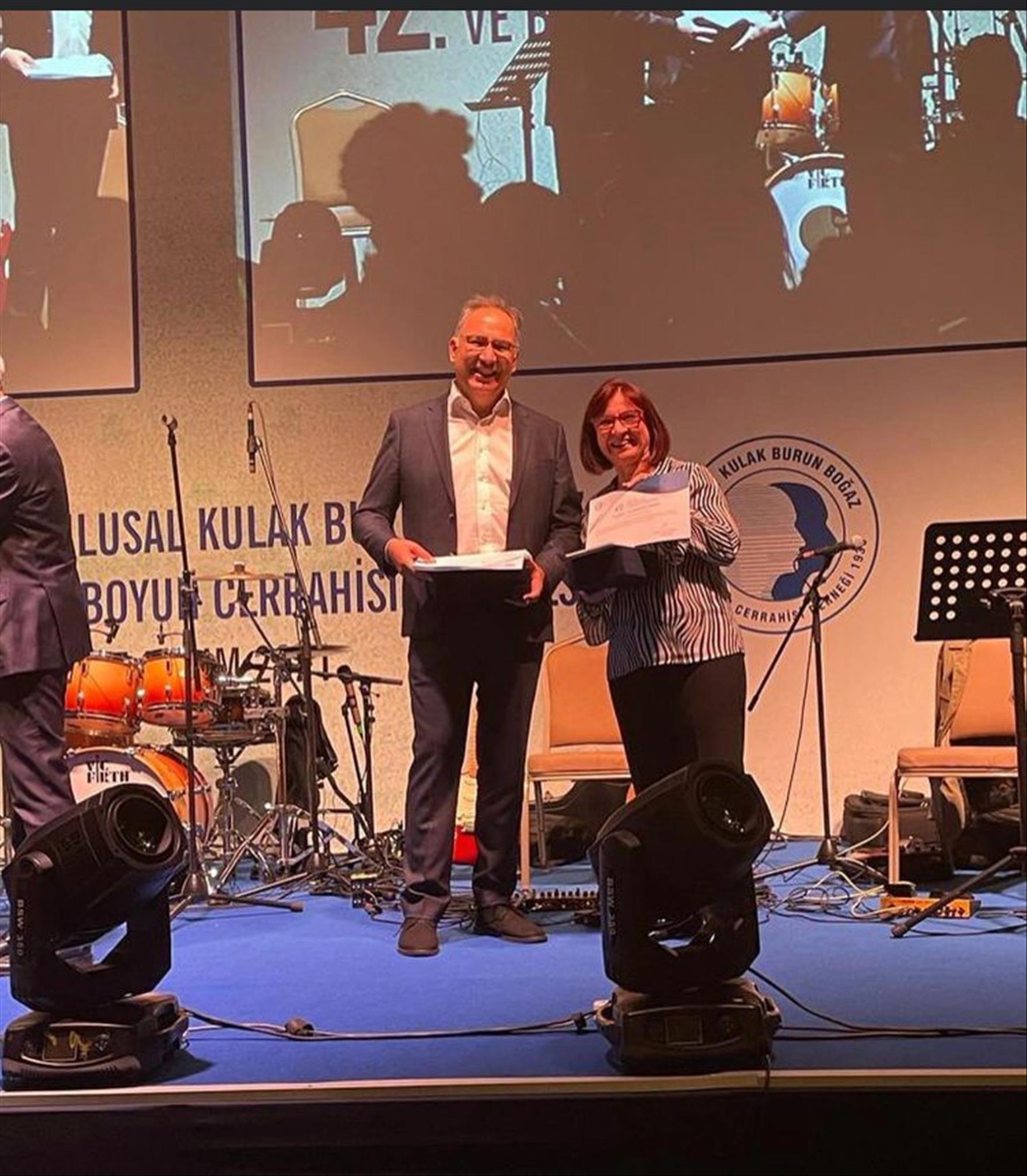 Prof. Dr. Fazıl Necdet Ardıç made the following statement about the award: "On the last day of the national congress, dear Dr. Emrah Yücel, for whom I was the thesis advisor, received the first prize for original research among the articles published in the Turkish Archieves of Otolaryngology in 2021 with his thesis. I congratulate him. When he was not at that congress, I received the award on his behalf. Previously my thesis assistant Dr. Bülent Kamil Aykal received it too. These awards show the quality of the work done at Pamukkale University Hospital ENT. May the next award go to my other students."