World Disability Day Event at Acipayam Vocational School
Pamukkale University Acipayam Vocational School Social and Cultural Activities Community organized a presentation and interview on Success Stories Overcoming Disabilities at Acipayam Vocational School Conference Hall within the scope of December 3 World Disability Day.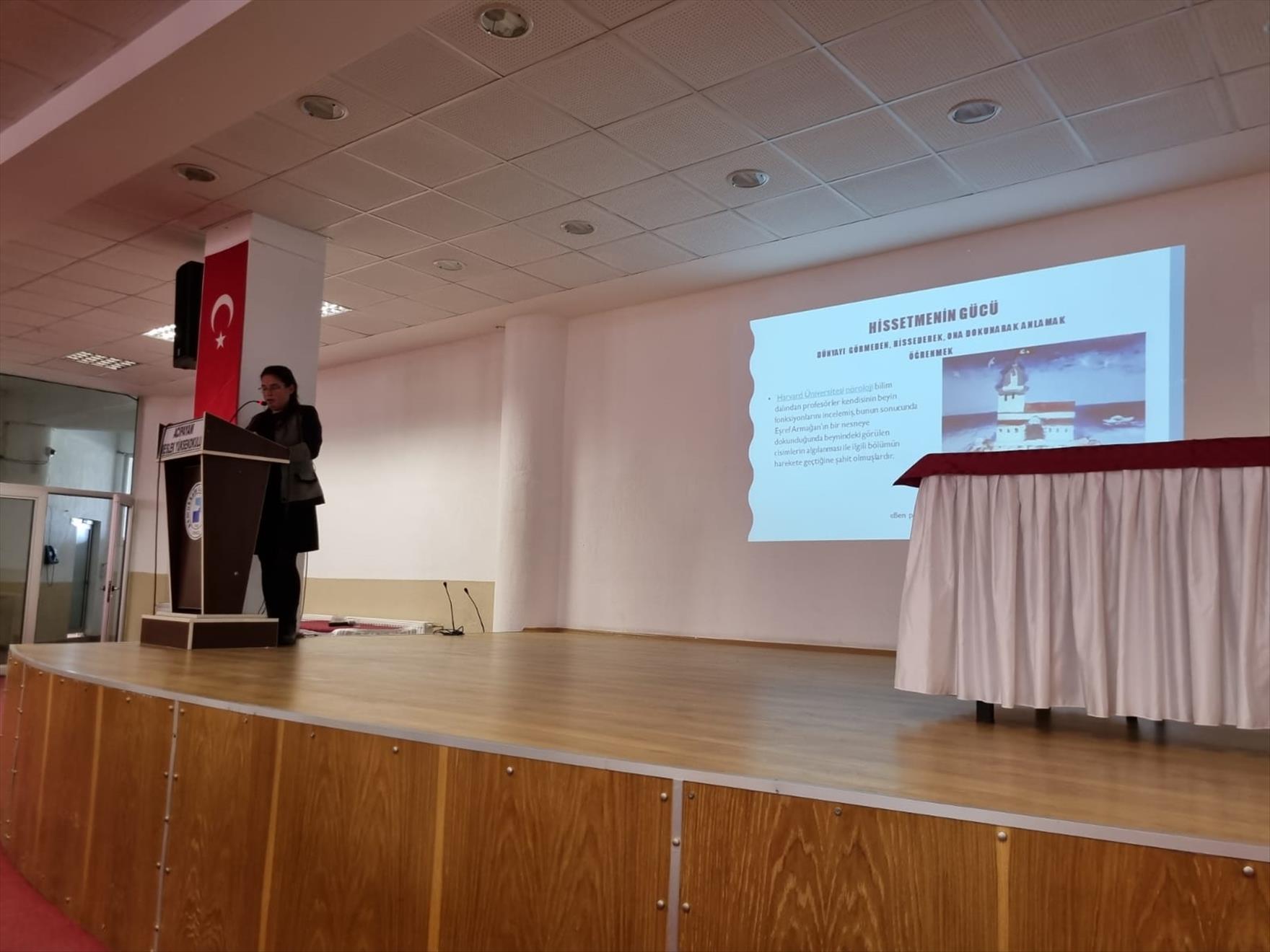 "Success Stories Overcoming Barriers"

Acipayam Vocational School Call Center Services Program Lecturer Filiz Gülsevin Ersöz gave a speech and PAU Acipayam Vocational School staff, disabled athlete Hakan Dağ told the success story of the event, which was attended by lecturers, Vocational School staff and students.

The participants listened to the event with interest. Assist. Prof. Dr. Filiz Gülsevin Ersöz started with a presentation about disabled artists, athletes, writers, musicians, academicians and environmentalists. In this presentation, speaker Ersöz drew attention to the meaning of the concept of disability and how some people turn this definition upside down. Stating that there are common concepts that make disabled people successful such as passion, struggle, joy of living, curiosity to learn, goal setting, not recognizing disabilities, the speaker presented examples from the life stories of people who have managed to overcome the situation called disability. In the presentation; the life stories and achievements of people with disabilities who have been successful in their fields, who have inspired others and who have dedicated themselves to their work, such as Turkey's National Amputee Football Team, National Swimmer Sümeyye Boyacı, folk singer Aşık Veysel, swimmer İrem Öztekin who has many medals, painter Eşref Armağan, scientist Stephen Hawking, musician İpek Nisa Göker, writer Mustafa Oğuz Mucuroğlu, world famous Beethoven, musician Rick Allen, academic writer Cemil Meriç, Chinese nature lovers Jia Haixia and Jia Wenqi, lawyer, composer, radio host, chess player, manager and athlete twin brothers Selim and Kerim Altıok, lawyer, writer, teacher, founder of the Library for the Visually Impaired Gültekin Yazgan, record-breaking diver Ufuk Koçak, pedagogue and writer Helen Keller were mentioned.

Champion PAU Staff Hakan Dağ

After the presentation, Acipayam Vocational School staff Hakan Dağ, who won the gold medal in the bench press category 74 kilograms in the Turkey Powerlifting Championship, which he participated in with his prosthetic leg, leaving his competitors without any disabilities behind, made an interview. Explaining how his life changed with the accident he had, Dağ shared with the audience how he turned to sports and what achievements he achieved. Hakan Dağ, who is a weightlifting athlete of the Disabled Sports Club and has a championship in this field, also answered questions from the audience.
---