The Project Developed by PAU Re-MIM Team Eligible for Grant
The project developed by the RE-MIM team, of which PAU Architecture Faculty Student Seval Ağırbaş is the group leader, was deemed successful and was entitled to receive a grant from a well-known beverage company.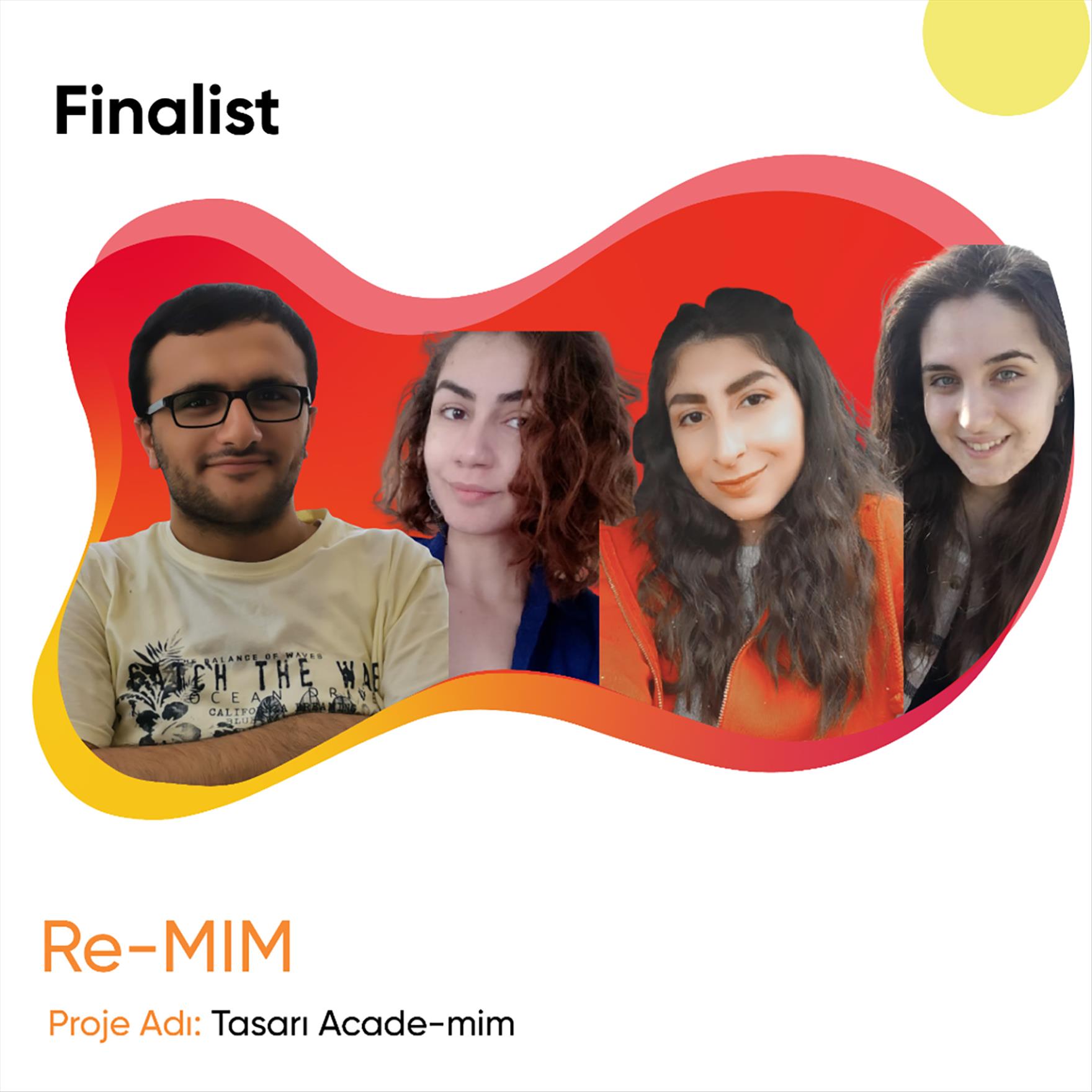 Instructor Fazil Akin and Res. Assist. Dr. Saniye Fışkın Korkmaz developed creative business ideas for various support and grant programs (TÜBİTAK Individual Entrepreneurship Program, Development Agency Support, Social Innovation Support, etc.) based on a space experience with their students within the scope of the "MIM 360 Design for Experience" course at the Department of Architecture.
The circular economy model encourages reducing consumption, recycling and reuse while directing individuals and society to renewable energy sources in the process from raw material to waste generation.

The project of the Re-MIM team is based on the inner cycle of architectural studios in the process of circular economy determined through questions such as: How do we design the process from separation to recycling of packaging waste with sustainable systems? How can we raise awareness of people about the separation and recycling of packaging waste? How can we make visible the contribution of recycled products to the environment and society? The idea of ​​the project, which is shaped by the reuse of the model wastes in the studio, shows continuity with the slogan "Waste is not garbage". The Re-MIM team, which aims to organize workshops on object-space design and production from recycled materials, aims to show the potential of waste through design by using the creativity of individuals.
Circular Economy Matter Process Medium:

https://medium.com/imeceplatformu/d%C3%B6ng%C3%BCsel-ekonomi-mesele-s%C3%BCreci-9e72027114d3

Instagram Address:

https://www.instagram.com/tasari_acade_mim/?utm_medium=copy_link