The Old Garage Revived by the Architecture Department Students
Pamukkale University (PAU) Architecture and Design Faculty Architecture Department students will give life to the old garage in the Çal district of Denizli within the scope of the Architecture Survey and Restoration Practices Course conducted by Lect. Dr. Saadet Mutlu Kaytan.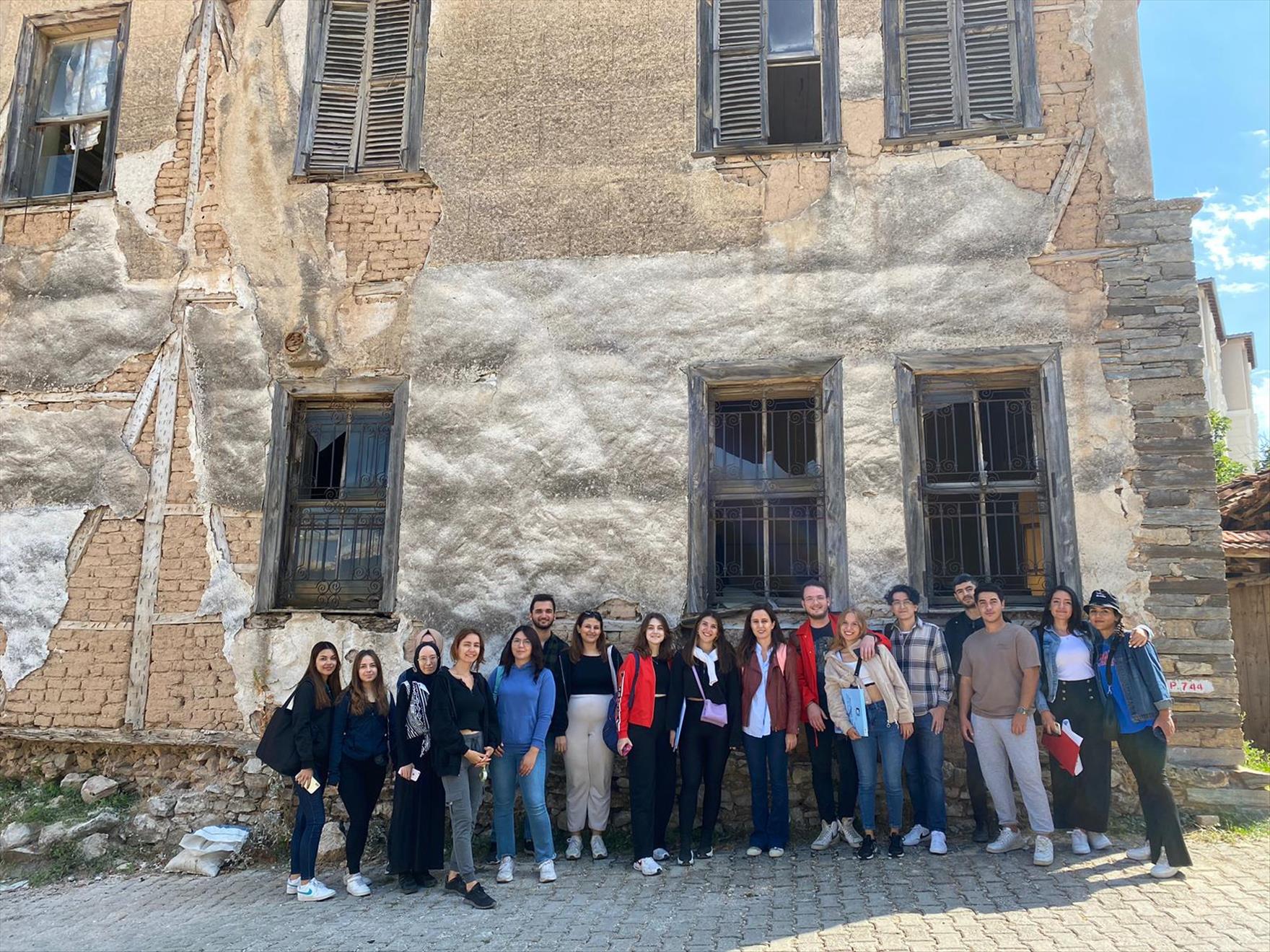 Within the scope of the Survey and Restoration Practices in Architecture Course, which is one of the elective courses within the department in the Fall Term of the 2022-2023 Academic Year, the students conducted documentation-oriented examination and measurement studies in the region of Çal district, whose original function was functioning as a garage, limited to commercial and residential buildings.
Giving information about the work done by the students within the scope of the course, Lecturer Dr. Saadet Mutlu Kaytan stated the following: "Within the scope of the project titled "Spatial Transformation of the Old Garage in Çal District", sketches were prepared in order to document the structures at the plan, section and appearance level, within the scope of the works supported by the Çal Municipality in the area where the old garage is located. The measurements of the buildings were taken and photographs were taken. In the following process, it is aimed to document the existing conditions of the buildings with survey studies, then to determine the period features and to create restitution projects, and at the end of this whole process, the use and transformation proposals of the spaces will be prepared at the project level. In the final week of the fall semester, it is aimed to present the survey work, restitution project and spatial transformation proposals of the region with an exhibition. In addition, all works will be exhibited at https://roloverestorasyonp.wixsite.com/paumtf , which hosts the archive of the course. With the Architectural Survey and Restoration Practices Course, it is aimed to examine the architectural heritage in the center of Denizli and its surrounding districts, to document it with survey studies and to contribute to urban memory. In this context, it is planned to diversify the studies at a different level of documentation and contribution to the urban memory each term."