The Goal of EgeKaf 23 to be Hosted by PAU is 49 Thousand Students
The Aegean Region host of the career fair, which will be held in 11 regions with the participation of 11 host universities and partner universities, under the coordination of the Presidential Human Resources Office (CBİKO), Pamukkale University will organize EgeKaf 23 at Denizli EGS Congress and Culture Center on 24-25 February.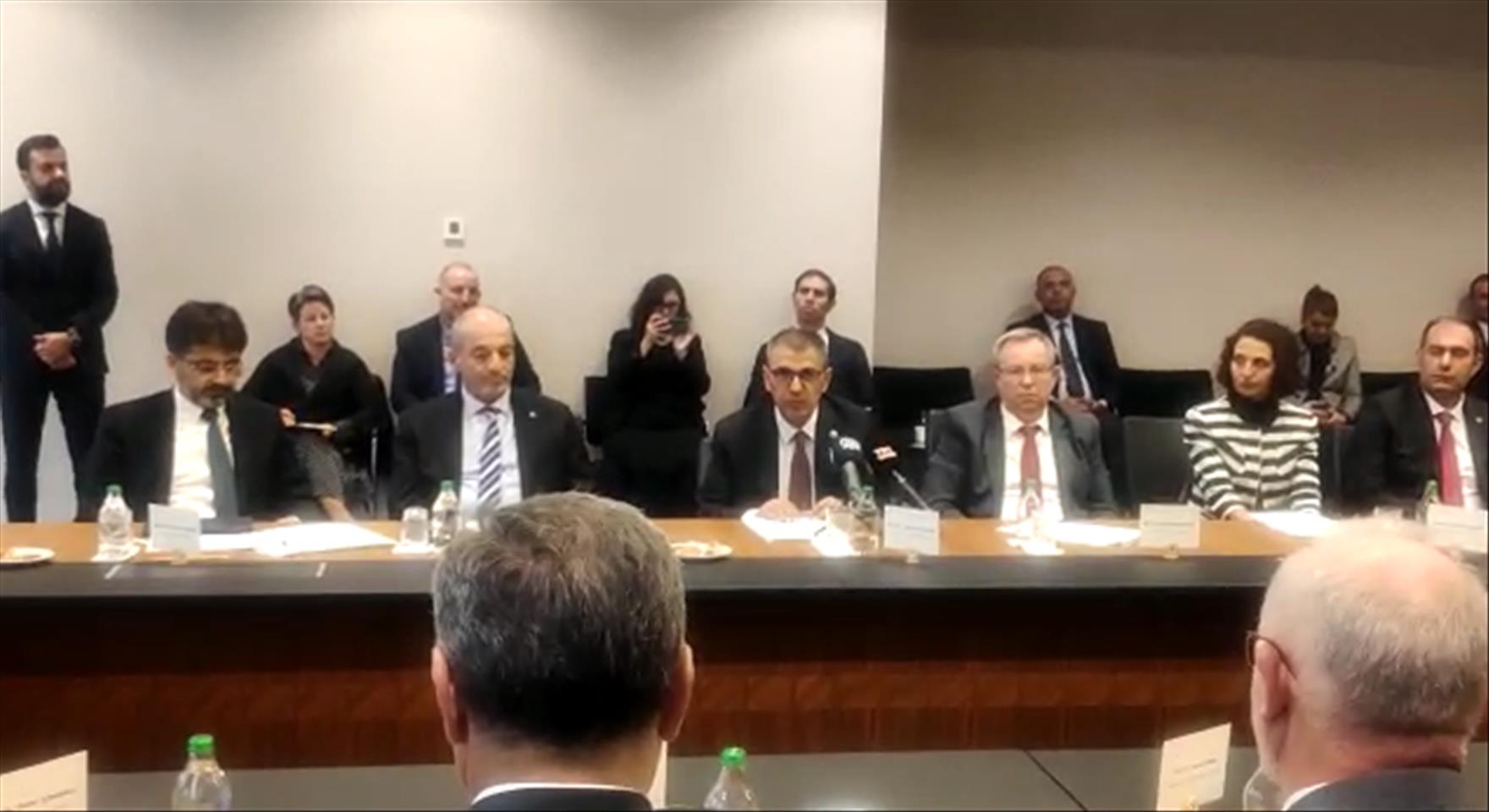 The meeting, where the universities hosting the fairs and the fair dates were planned, was attended by the Presidential Complex staff, President of the Presidency Human Resources Office, Assoc. Dr. Salim Atay, with the participation of the rectors of the host universities, vice-rectors in charge of the career center and career center directors. Representing Pamukkale University at the meeting, PAU Rector Prof. Dr. Ahmet Kutluhan, Vice Rector Prof. Dr. Necip Atar and Pamukkale University Career Center Director Dr. M. Ulaş Koyuncuoğlu participated.

At the meeting, along with Pamukkale University, the career fair host universities of other regions such as Akdeniz University, Anadolu University, Atatürk University, Dicle University, Erciyes University, Hasan Kalyoncu University, Ondokuz Mayıs University, Recep Tayyip Erdoğan University, Trakya University and Van Yüzüncü Yıl University were there. Career center representatives were also present at the meeting.
Stating that the fourth regional career fairs will be held in 2023, CBİKO President Assoc. Dr. Salim Atay said in his speech at the meeting, "Within the consensus, we will hold our fairs in February and March in 2023 in places deemed appropriate by our universities. Our large companies representing the public institutions, affiliated and related organizations, defense industry and the private sector of Turkey in Ankara and local companies will participate in the fairs. We believe that the organization aimed at meeting the talent needs will be carried out successfully. Our belief is based on the power we draw from the tools and instruments that career centers and organizations have. They have developed expertise in doing this job. The talent gate and the career planning course given in the first grade contributed greatly to our students' awareness. We believe that the organization we will organize for the fourth time will turn into an organization with higher participation than previous years. Our expectation of student participation in regional career fairs in 2023 is around 400 thousand. You can see from the organizations held in previous years that we have justified reasons for waiting for this."
Apart from the regional career fairs to be held, Atay shared information widely about the projects carried out by CBIKO and its future perspective, and emphasized that CBIKO will stand by the universities in all organizational and administrative processes.

Pamukkale University, which will host the 2023 Aegean Region Career Fair (EgeKaf 23), which has set a target of 49,444 students by CBIKO, will hold this event in Denizli EGS Fairground on 24-25 February 2023.