Rector Kutluhan: "Students will learn about life at Pamukkale University, which is the Guide of Life"
PAU Rector Prof. Dr. Ahmet Kutluhan explained the advantages of being a PAU student to the candidates in the process of choosing from education opportunities to university-city cooperation in the program titled Young Vision broadcast on Ülke TV screens. He gave important information on various fields such as foreign student exchange programs, internship and professional career opportunities.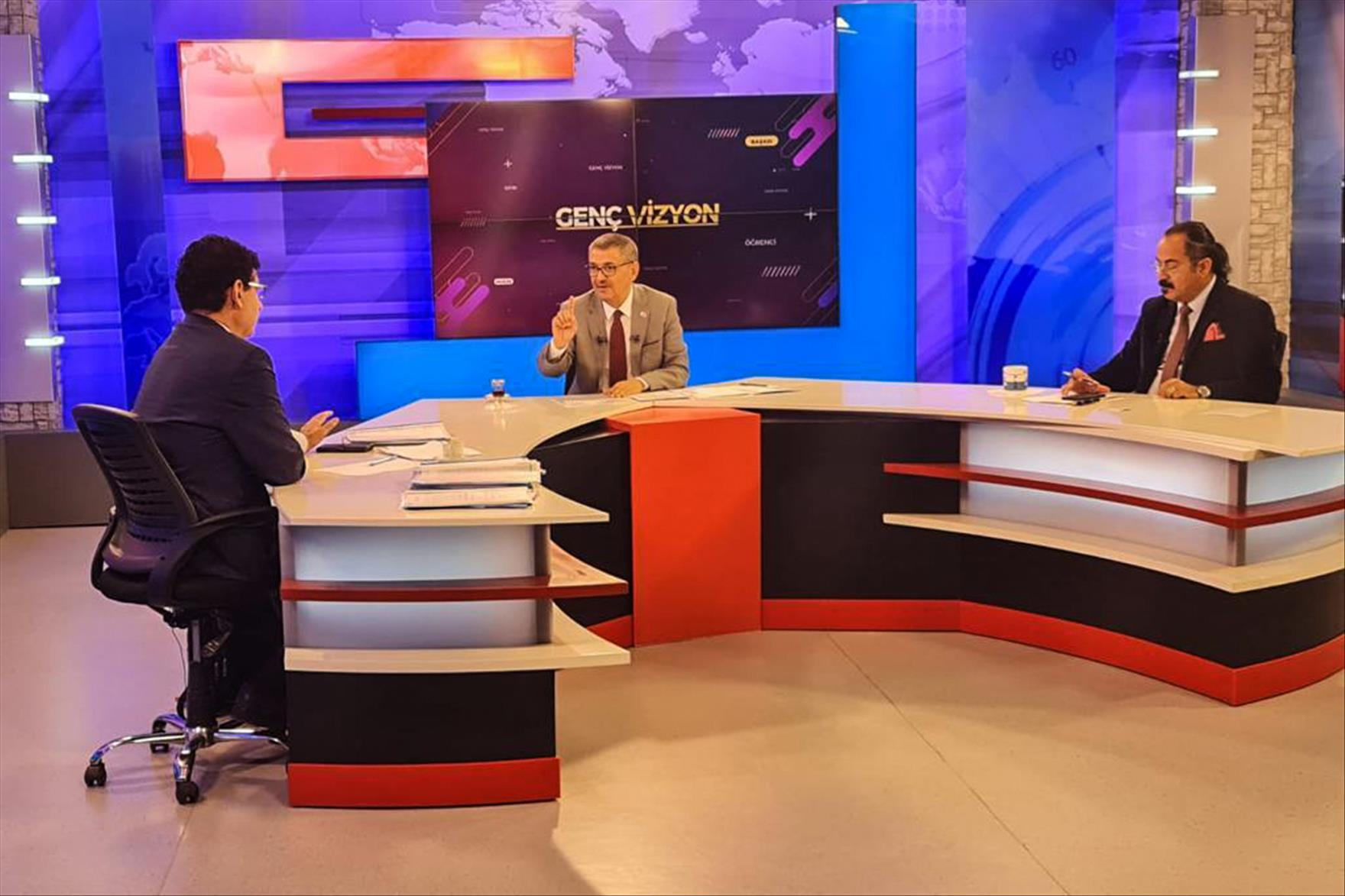 Our 3+1 education model will have significant advantages for our students in terms of employment."
Touching on the educational model, internship and career opportunities, and the advantages of being a PAU member in transforming innovative ideas into final products, Rector Prof. Dr. Ahmet Kutluhan reminded that the benefits of the problem-based education model applied in the Faculty of Medicine are seen in TUS (Specilization exam in medicine), and that PAU is among the first 15 universities in terms of success at TUS. He underlined that last year's TUS runner-up was a student from PAU. Stating that the Scientific Research Project with Undergraduate Student Participation provides serious contributions to students who want to do R&D and have ideas for innovation, Rector Prof. Dr. Kutluhan: "One of the best examples of this is our HAZAR Rocket Team. They have achieved significant success in TEKNOFEST competitions one after the other. In addition to these, we have implemented the 3+1 education model, which our President of Higher Education attaches great importance to. From now on, our students studying at vocational schools will spend a semester in practice. In this way, our students will have the answer to the question of proving themselves and what they will do when they graduate."
"We are facilitating the criteria for our students to go abroad with ERASMUS"
Making statements about the ERASMUS program, Rector Prof. Dr. Ahmet Kutluhan underlined that they are one of the first 15 universities to send students abroad with ERASMUS, and said that they facilitated students' opportunities abroad. Reminding that he cares to come together with students on different platforms at every opportunity, Rector Prof. Dr. Ahmet Kutluhan stated that the demands of the students were discussed at the senate meetings. In the continuation of his words, Rector Prof. Dr. Kutluhan stated that the student societies organized activities such as 114 conferences, 27 panels, 81 seminars, 11 concerts, nature walks and trainings. He also emphasized that at Pamukkale University, which is the guide of life, students can learn about life.