Rector Kutluhan Evaluates the Two Years Since He Took Office
In the second year of his appointment, PAU Rector Prof. Dr. Ahmet Kutluhan evaluated many different topics on live broadcast, from the management approach to the studies carried out, from university-city collaborations to the support given to students and communities, from the studies in the field of health to the vision and goals of PAU in its 30th year.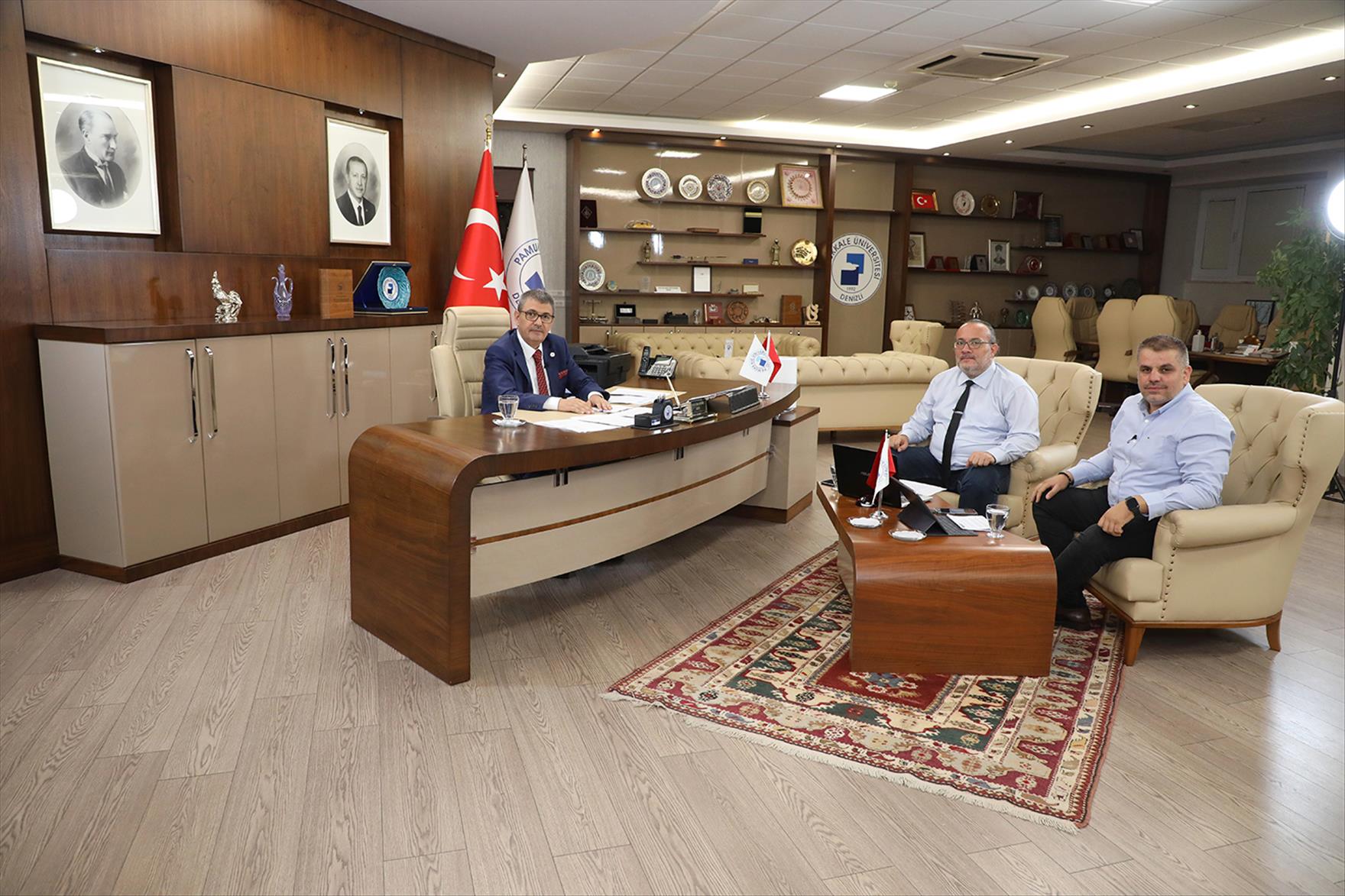 "We are experiencing one of the best examples of University-City cooperation in Denizli"
"We made 306 academic appointments in two years"
"Designers who will work in companies in Denizli should also be trained here"
"We will continue to open departments that are beneficial to be established on a local scale"
"We have invested 82 million TL worth of medical devices in our hospital in the last two years"
"Karahayit will be an excellent hospital in the field of health tourism"
The health service at home project will be a first in Turkey"
"30 years 30 themes"

Making statements regarding the 30th anniversary of PAU, Rector Prof. Dr. Ahmet Kutluhan said that the celebrations with 30 themes will start on September 26 and will last for five days. He stated that these celebrations will be the scene of one of the best examples of integration with the city.
Rector Prof. Dr. Ahmet Kutluhan who said that he wanted to realize the projects that he followed or promised about the targets, added that he is closely interested in quality and education issues and that he would very much like to lay the foundation of the Faculty of Architecture during his tenure.