PAU Hospital Awarded for the Third Time
PAU Hospital Thoracic Surgery Clinic was awarded the 3rd oral presentation award at the "National Lung Health Congress" this year after the "Respiration Congresses" in 2015-2019.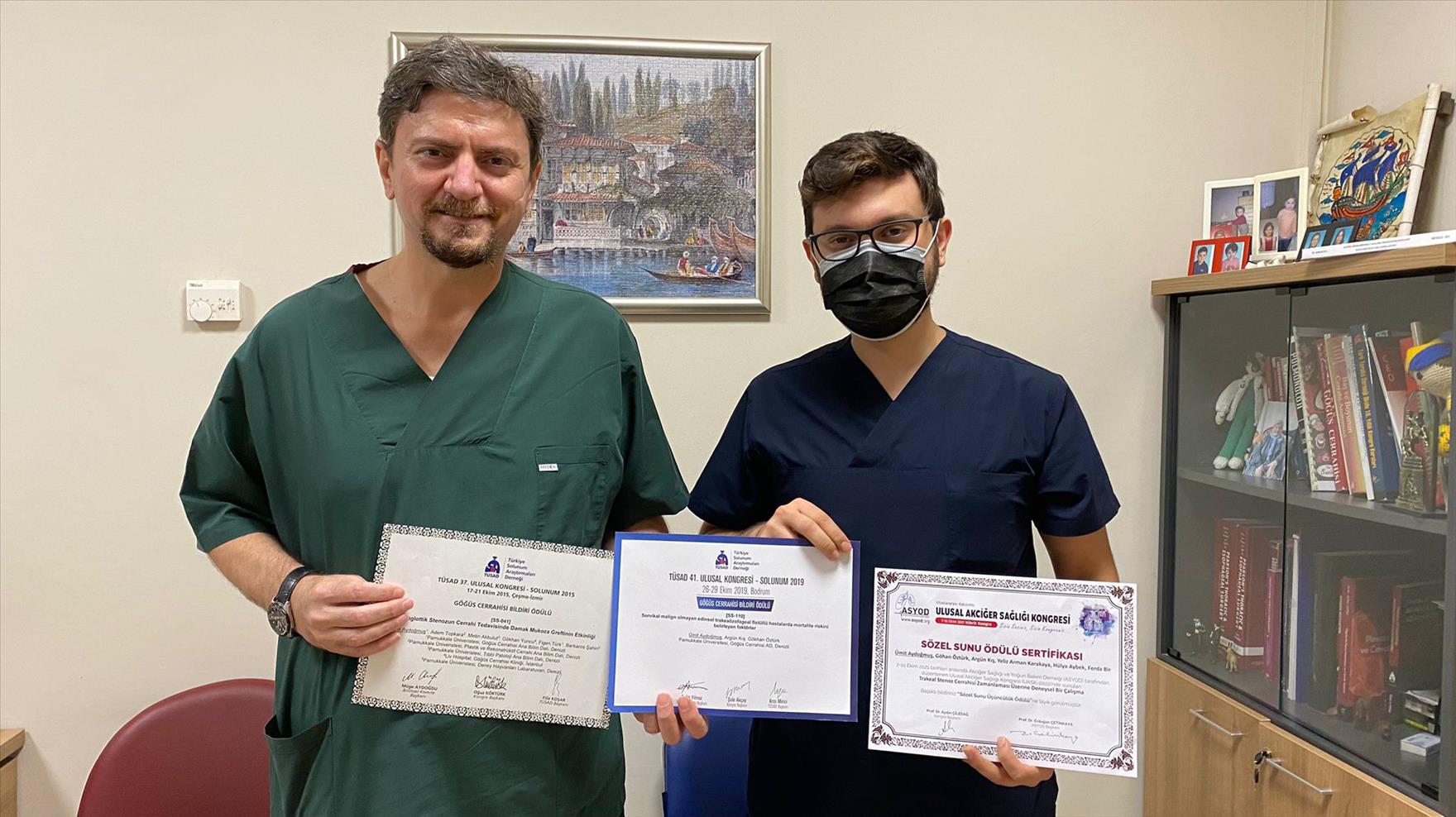 Head of Department of Thoracic Surgery at PAU Hospital Assoc. Dr. Ümit Aydoğmuş made the following statements: "The subject of our award-winning paper was on timing in tracheal surgery. This study was also accepted in an international journal. We are happy to successfully apply all current methods applied in the world, including stent, laser and surgery, both in trachea and esophagus diseases in our clinic."