Sepsis Session Held at PAU Hospital
Sepsis session was held in the 5th Floor Training Hall of PAU Hospital with the intense participation of specialists and assistants of the Department of Anesthesiology and Reanimation and Intensive Care Units.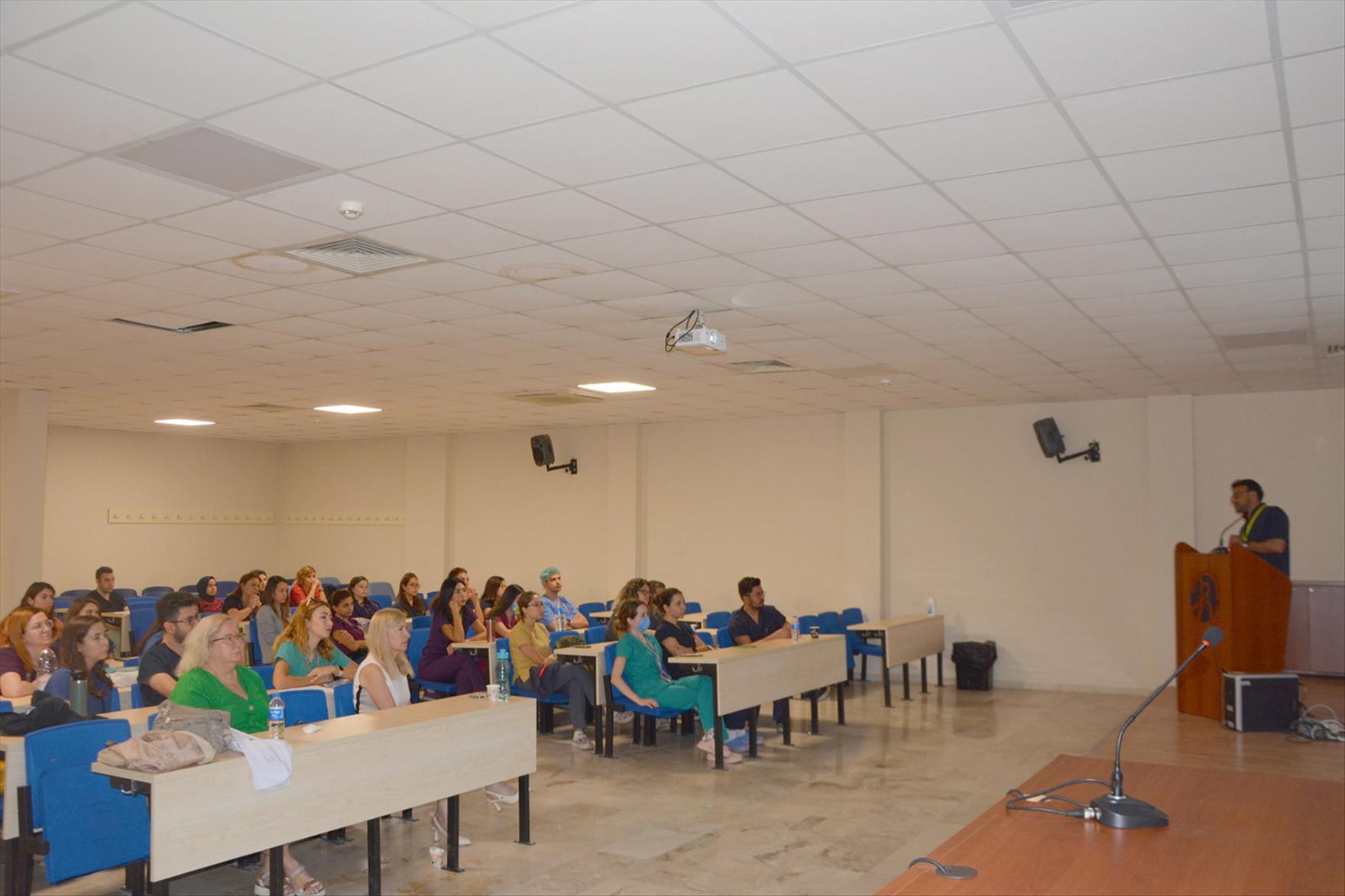 The following statements were made about the session from the anesthesia department. The best way to protect ourselves from sepsis is to prevent infections that may occur in our body. Vaccination, use of clean water, hand hygiene, prevention of hospital-acquired infections, safe delivery and awareness are among the main measures. Awareness saves lives.

The "Be Aware, Save Life" campaign launched by the Turkish Society of Intensive Care three years ago on sepsis is still ongoing. For this purpose, a sepsis session was organized by Pamukkale University Faculty of Medicine, Department of Anesthesiology and Reanimation on September 27, 2023 within the framework of September 13 World Sepsis Day activities.

In the meeting, After the Sepsis presentation made by Dr. Turan Evran, moderated by Prof. Dr. Hülya Sungurtekin, and Prof. Dr. Simay Karaduman, the session was ended by discussing mutual information with the participants.