PAU Starts Psychosocial Support Trainings for Earthquake Victims
Pamukkale University Psychiatric Hospital, in coordination with the Provincial Directorate of Family and Social Services, started a training program for mental health workers who will provide psychosocial support to earthquake victims.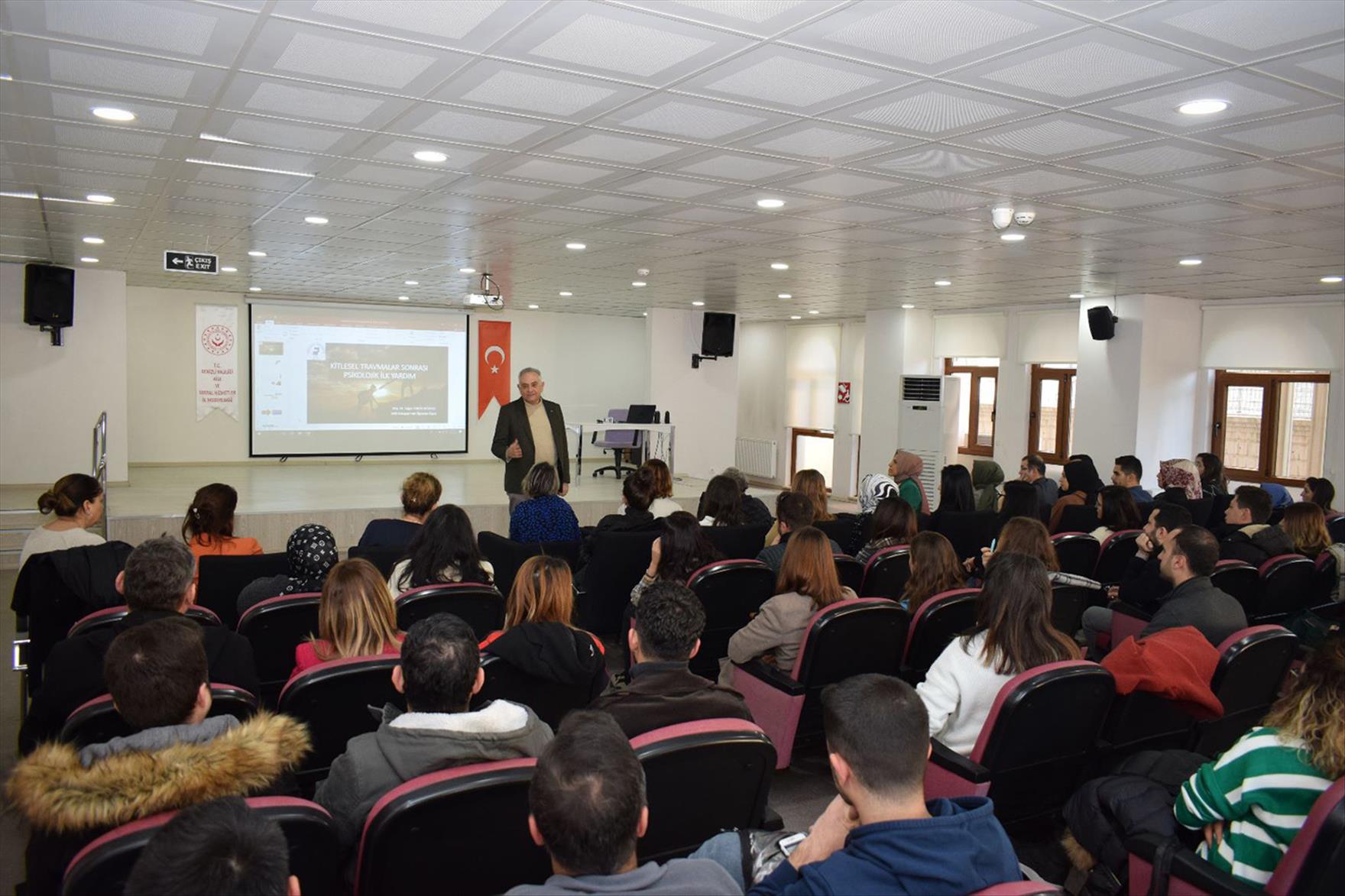 The first of the trainings held at Denizli Provincial Directorate of Family and Social Services was conducted by Assoc. Prof. Dr. Tuğçe Toker Uğurlu. In the first training held with the participation of Dean of the Faculty of Medicine Prof. Dr. Osman İsmail Özdel and Provincial Director of Family and Social Services Kadriye Bici; it was decided to ensure the continuity of the counseling service. It was reported that all faculty members of Pamukkale University Department of Psychiatry will participate in the trainings.
In the trainings that will continue this week, topics such as how mental health workers will give psychological first aid, what to pay attention to, possible situations they may experience and what to do in these situations will be discussed, and it was also announced that counseling services will be provided for other problems that mental health workers working in the field may experience such as burnout.