Organ Transplant Week Event Starts at PAU Hospital
November 03-09 is celebrated as Organ Donation Week in our country. Within the scope of this event, the Organ Transplantation Week event was launched with the stand opened at the entrance of PAU Hospital Polyclinic.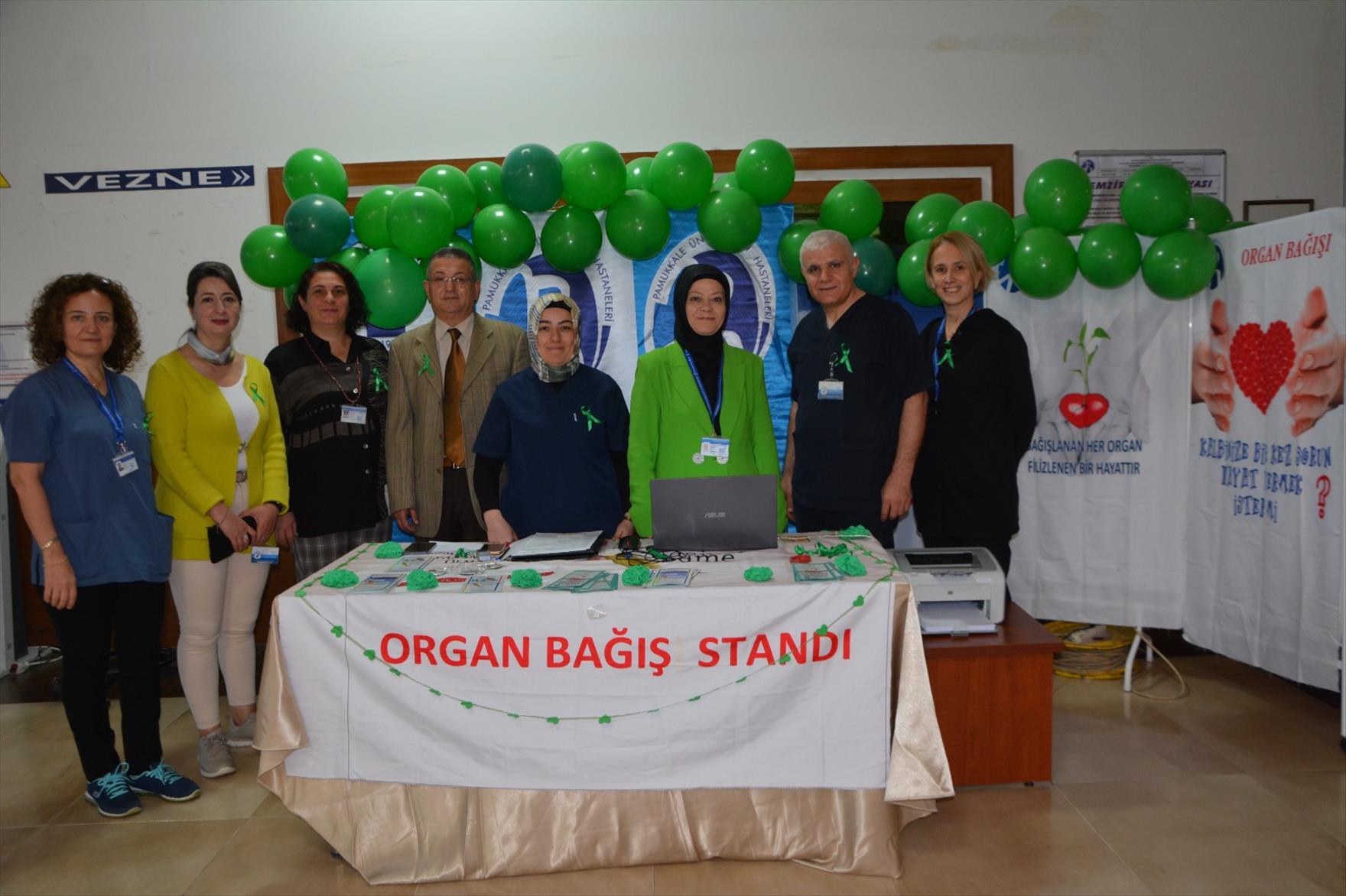 As a society, we should be sensitive to the issue of organ donation and remember that diseases requiring organ transplantation can happen to us and our loved ones at any time. It is in our hands to help others both in life and after life.

Organ transplantation is the treatment of the patient by replacing the organs that are damaged to the extent that they cannot function due to incurable diseases with a healthy organ taken from a living donor or cadaver that will undertake the same task. The number of patients waiting for organ transplantation in our country is increasing day by day. Many people themselves or their relatives, loved ones, spouses, children, parents are waiting for "life" on the organ transplant waiting list and die while waiting for a donated organ. A donated organ is a real gift of life after a successful transplant. Unfortunately, people only realize the importance of organ donation when they become organ recipients.

PAU Hospital Chief Physician and Organ Transplant Center Director Prof. Dr. Onur Birsen said, "According to today's statistics, approximately 30,000 people are waiting for organ donation and this is a very important situation for our patients waiting in line. Anyone over the age of 18 who has no obstacles to donation can donate organs." He invited everyone to organ donation and said that it is the social responsibility of all of us to act sensitively in this regard.

Anyone who wants to donate organs can apply to our stand, which will be open today at the entrance of PAU Hospital Polyclinic, or to the Organ Donation Unit of our hospital.