On November 22nd, World Dentists Day, Dentists Wear Their White Coats
Pamukkale University Faculty of Dentistry presented white coats to 111 dentistry students at the white coat wearing ceremony organized on November 22, World Dentists Day for the 2022-2023 Academic Year.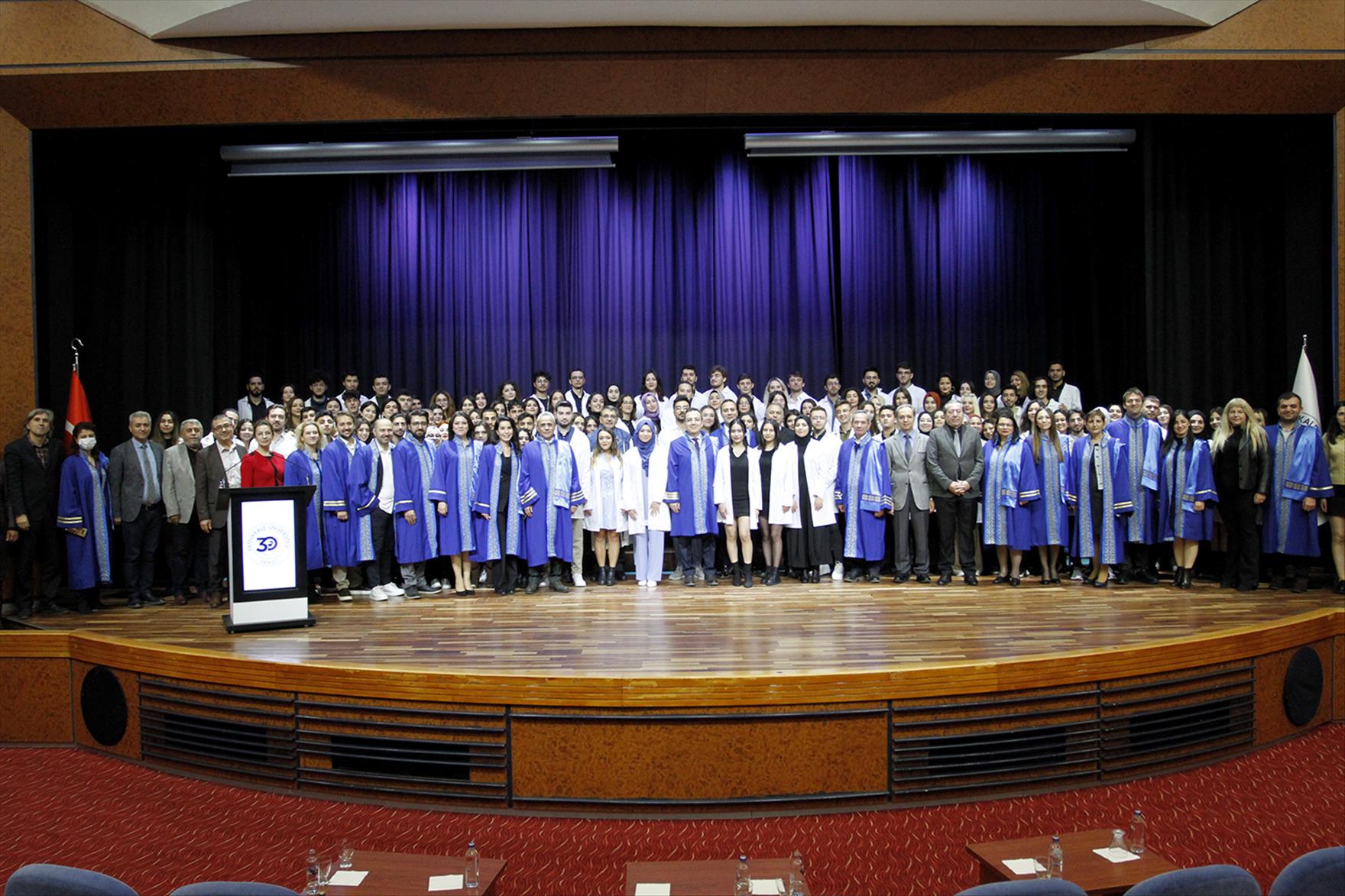 Prof. Dr. Akgül: "The white coat is not just a uniform. It is a responsibility. It is a symbol of honesty, brightness and purity."

Dean of the Faculty of Dentistry Prof. Dr. Hayati Murat Akgül addressed the students who will wear white coats in his speech as follows: "In our country, November 22nd is celebrated as World Dentistry Day and the current week is celebrated as Community Oral and Dental Health Week. I would like to take this opportunity to congratulate all my colleagues on World Dentists Day. Dear young people, being a dentist is not just about having a prestigious profession. Being a dentist means being intertwined with the society. It means raising awareness of the society about oral and dental health and thus improving their general health status. The primary goal of the faculty members of the Faculty of Dentistry is to educate you as individuals who are modern, honest, respectful of ethical values and human rights. We want to graduate you not only as a competent dentist, but also with the love of serving our homeland and nation without losing your human values and innocence. It is our greatest wish that you will experience the joy and pride that we feel today when we dress you in white coats at the diploma ceremony at the end of the fifth year. Although we are a young faculty and we have graduated our second semester graduates this year, we continue to develop our faculty. I am especially aware of the support and importance that our Rector gives to our faculty of dentistry, and in this context, I am in the belief that our Rector will give more good news on behalf of our faculty in the coming years. Dear students, you have been selected among your peers. Most importantly, you joined the dental community as candidates. We are witnessing this happy moment together with your professors who will equip you with valuable knowledge on the way to distribute health. The white coat is not just a uniform. It is a responsibility. It is a symbol of honesty, brightness and purity. In dentistry, knowledge and skill are must-haves, and for this you need to work and work harder. Your white coats represent your bright future. Let knowledge be your guide. Your path may seem long and tiring, but we firmly believe that you will easily overcome these difficulties. I wish you all success and new and bright beginnings on this challenging path."