Faculty of Education Gathered to Overcome Disabilities
Academicians and students came together at the meeting to facilitate access to education for disabled students studying at Pamukkale University Faculty of Education.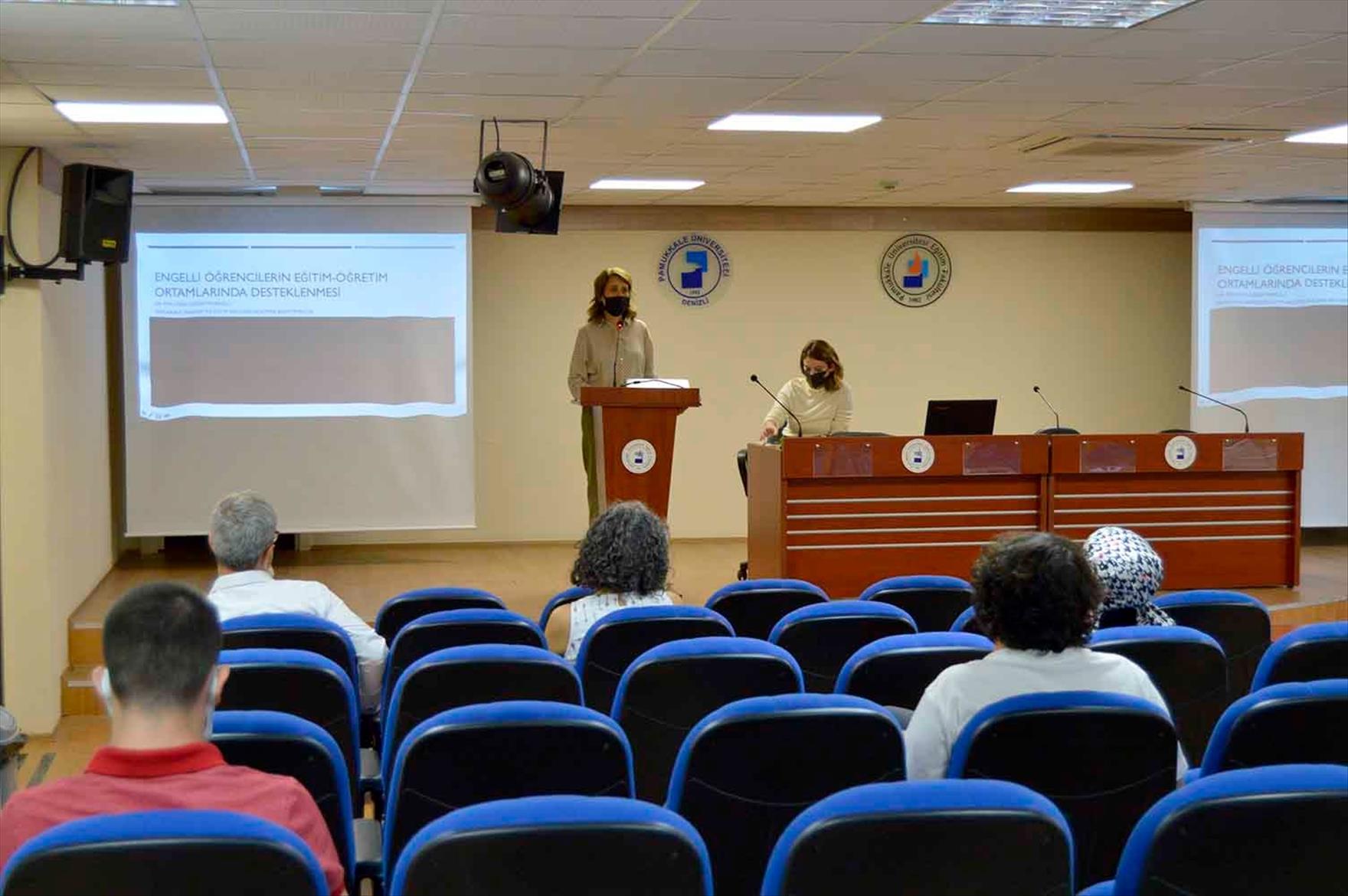 Assist. Prof. Dr. Çiğdem Tıkıroğlu gave a seminar on "Supporting the Disabled Students in the Educational Environment". In her speech, Tıkıroğlu made statements on accessibility, accessibility to education, legal regulations in the country, responsibilities of universities, and students' demands for adaptation in courses and exams. Tıkıroğlu ended the seminar by making suggestions for the advisors and lecturers.
---