'Denizli in the Stone Age' Discussed at PAU
Conference on 'Denizli and Denizli Man in the Stone Age' organized by Pamukkale University (PAU) Tourist Guides Community, was held with the participation of Engineering Faculty Member Prof. Dr. Mehmet Cihat Alçiçek.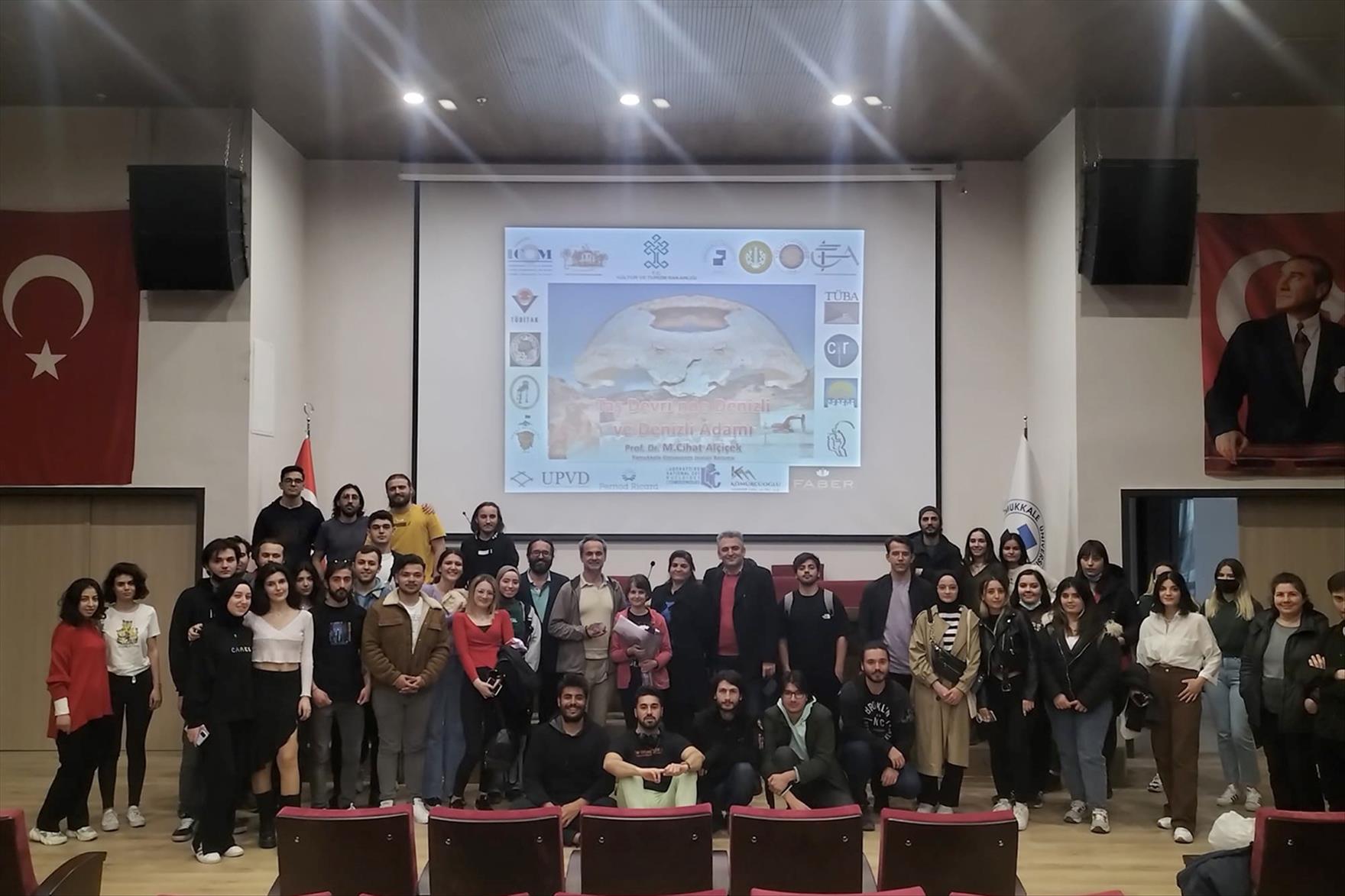 Stating that the 'Denizli Man', the first and only known stone age man in Anatolia, lived approximately 1.2 million years ago, Prof. Dr. Alçiçek said that the individual found was male and belonged to the Homo Erectus species. He also said that they also found fossils of animals such as rhino, deer, crocodile, mammoth and giraffe in the travertine marble quarries.
At the end of the conference, PAU Tourism Faculty Tourism Guidance Department Head Prof. Dr. Naci Polat, thanked Prof. Dr. Mehmet Cihat Alçiçek for his visit and sharing his experiences with them and presented flowers.
---