'Creative Ideas Compete' at Pamukkale University
Organized for the third time by Pamukkale University, Faculty of Communication, the "Project: Creative Ideas Compete" event starts with the opening ceremony at Pamukkale University Hierapolis Conference Hall between 30 May and 3 June 2022.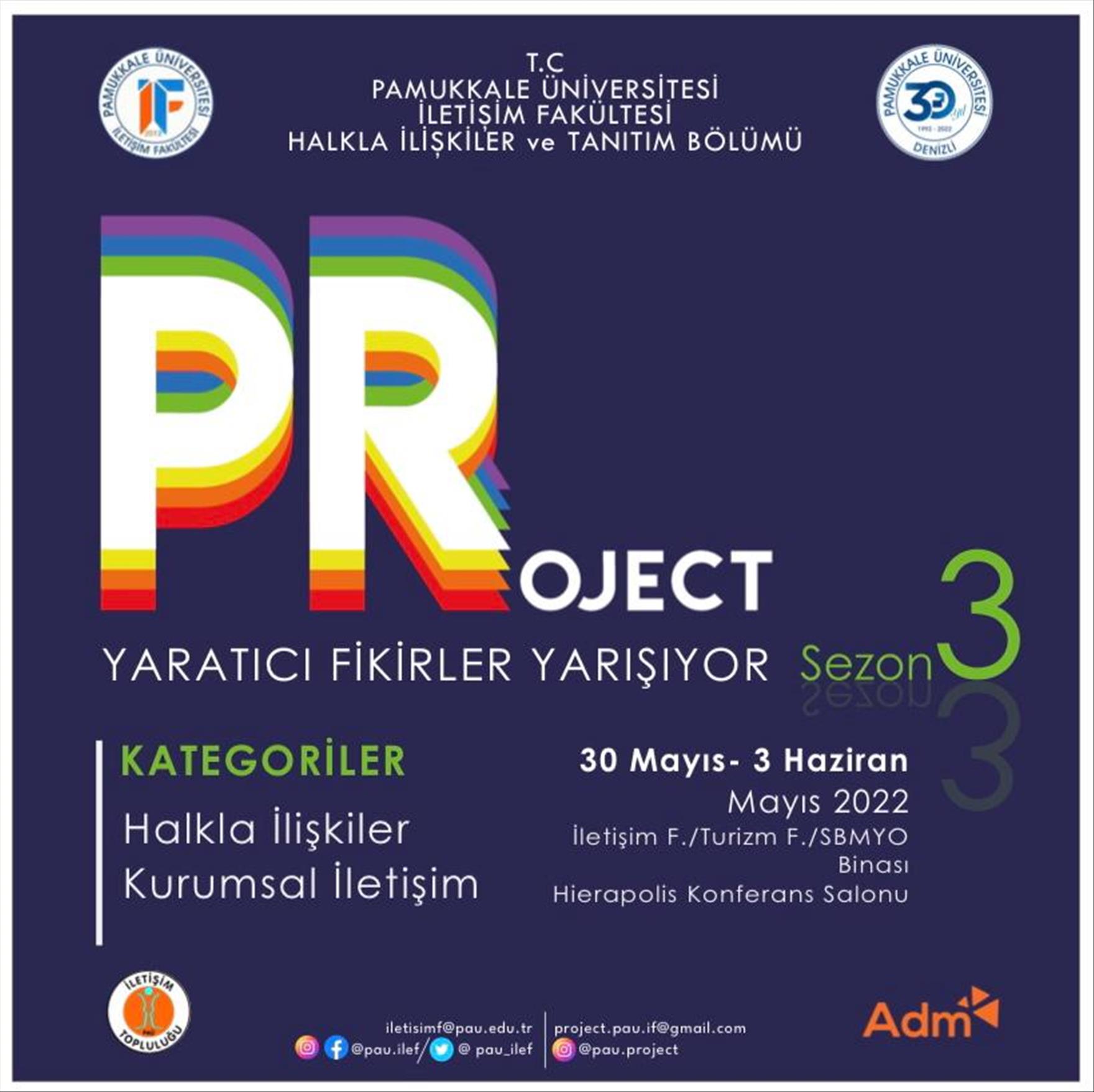 Within the scope of the event, 37 projects based on the original works of Communication Faculty students from Public Relations and Publicity Department will compete in the "public relations" and "corporate communication" categories.
In the event that will start with the opening ceremony on Monday, May 30, 2022 at 10.30, the Dean of the Faculty of Communication Prof. Dr. Ali Soylu will make a speech. The event will continue with Adm Elektrik's Recruitment and Talent Manager Ayşe Göbekli's speech on "Being an Employer Brand in the Energy Sector".
Contact information
Venue: Pamukkale University, Communication Faculty Building, Hierapolis Conference Hall, Kınıklı Campus, Denizli
E-Mail: project.pau.if@gmail.com
Instagram: @pau.project