Disaster Awareness Training at Acıpayam Vocational School
Disaster Awareness Training was organized for all students and staff at Pamukkale University Acıpayam Vocational School by Denizli Governorate Provincial Disaster Emergency Directorate.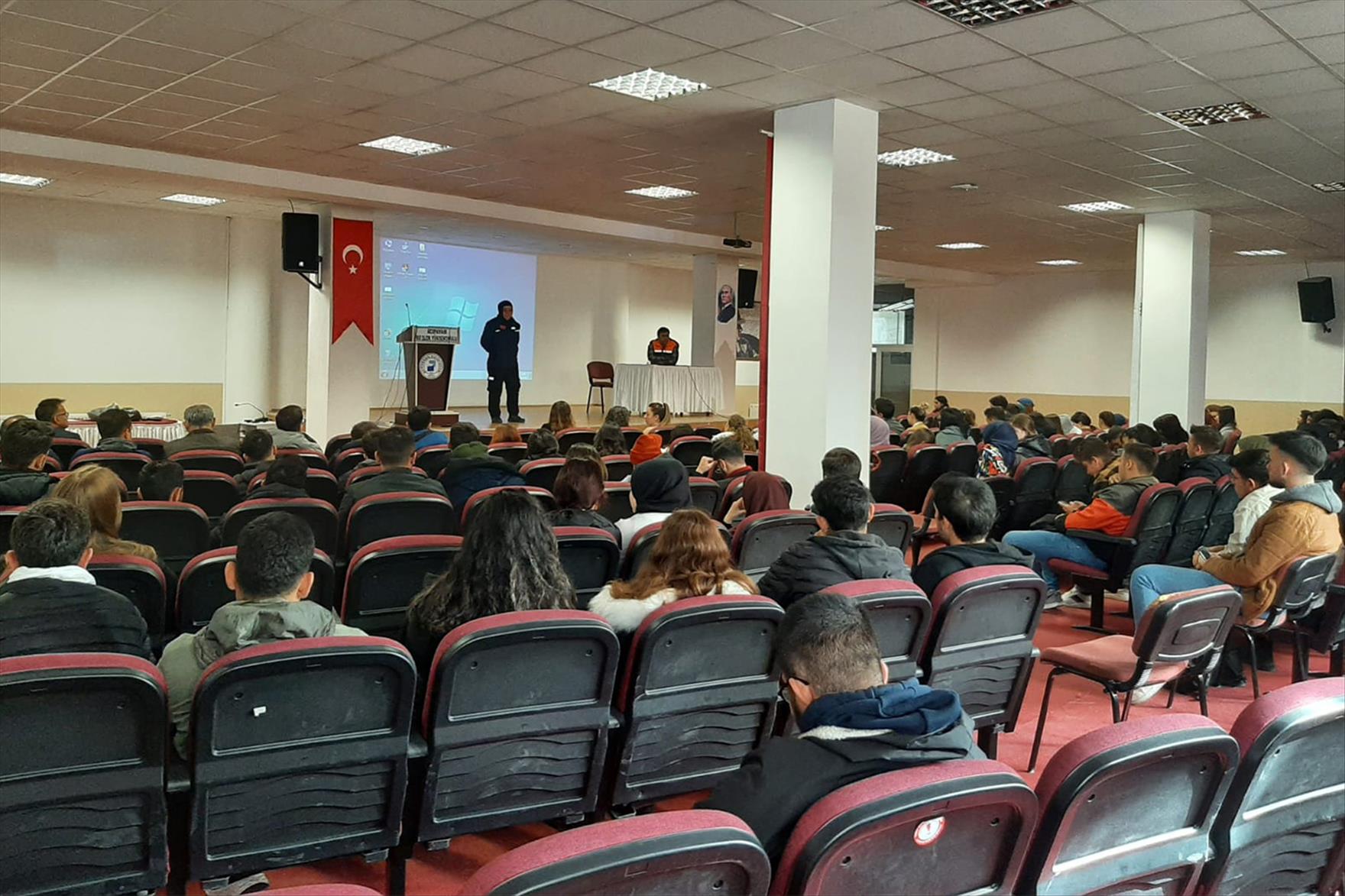 In the training organized within the scope of the "2022 Disaster Awareness Training Year" activities announced by the Ministry of Interior Disaster and Emergency Presidency (AFAD), AFAD Training Specialist Murat Cangul gave information about what to do before and during a disaster.

Training Specialist Hayriye Tümbay also shared some of the information given practically. The event started with the screening of an introductory video on AFAD's work in the national and international arena, and information was given about the trainings and drills initiated with the slogan Disaster Ready Turkey. It was stated that these trainings are organized for a disaster-ready youth and a disaster-ready school. The importance of the fact that the reality of disaster will not change but the risks can be changed and reduced was emphasized in the training and what to do for disaster preparations was explained. The training emphasized that it is not the event itself, but the consequences of an event that constitutes a disaster, and listed the hazards that may cause disasters and emergencies in Turkey. In the training, which was summarized schematically with the trilogy of 'be informed, plan and prepare', what to do in the event of a disaster was also listed.
The training ended with answering the questions of the students and presenting flowers to the trainers.
---